Back to groups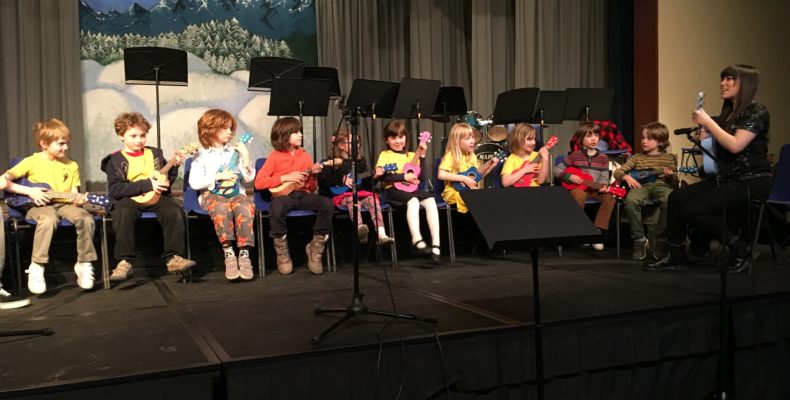 Ukulele & Guitar
Beginner Ukulele
The first of 3 fantastic ukulele groups, this one is for beginners who learn to play and love to sing together! Students typically move onto the more advanced ukulele groups after 1 or 2 years, then eventually, guitar or vocal lessons and our Rock n Pop or jazz ensembles.
Ukulele 1
The beginner group is for children that have never played the ukulele before or for children that have recently started. You get to learn all the key chords through songs that everyone will know as well as learn to sing at the same time.
Ukulele 2
The advanced group is for children that have been learning ukulele for a while and are confident at changing between chords
Junior Guitar Ensemble
An intermediate classical guitar group for students who have passed grade 1. This ensemble explores repertoire in two to three part harmony.
Advanced Classical Guitars
An advanced group for nylon classical guitar players with the ability to sight read music in first and second position. The aim of the group is to play pieces where the melody and its development is alternated among the performers.
Rock n Pop 1
Suitable for young electric guitarists, bassists and drummers playing blues, rock and pop covers with a focus on developing band skills. Students are required to have knowledge of a few basic chords.
Rock n Pop 2
Suitable for intermediate electric guitarists, bassists playing blues, rock and pop. Soloing skills are developed alongside band coaching. Singers and drummers by invitation only.