Back to groups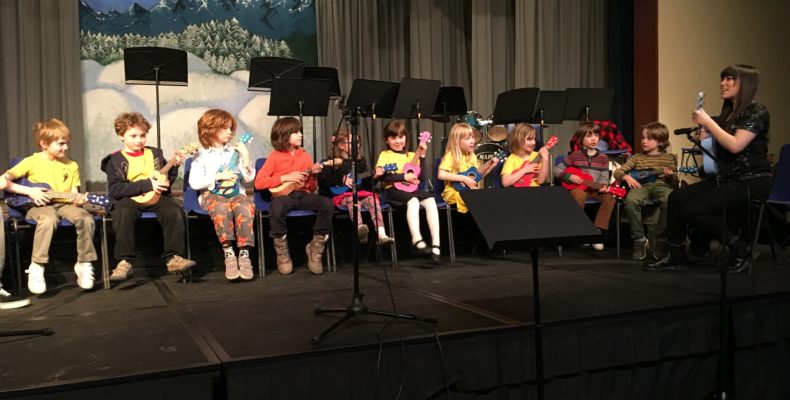 Ukulele & Guitar
Teachers

Steven Edwards
Steven Edwards
Steven has several decades of experience teaching guitar in primary, secondary and adult education, inspiring confidence and enabling students to find shortcuts in their learning. He played in several ensembles ranging from Musicworks Big-Band, jazz duos and trios including with Don Paterson and Loz Speyer, to Nigerian Afro funk band Juwon, and Brazilian dance ensemble Yes Brasil.
He teaches a range of guitar styles, from classical to jazz, rock and pop, with a particular interest in composition and improvisation. Steven is happy to start wherever the student is at in their musical journey - at the start or somewhere along the way, and will incorporate elements from his own self-learning (beginning for him as a teenager using knitting needles for drumsticks on the sofa!).
He has attended numerous courses and workshops including, Guitar at Goldsmiths, Composition for Big-Band at Morley College and City Lit, Composition and Synchronisation for Film and Video at Westminster Adult Education, and Percussion with Irakere at Musicworks. He has attended guitar workshops with Frank Gambale, Stanley Jordan, John Scofield and Allan Holdsworth, and had one-to-one lessons from musicians such as Vajahat Khan and Wayne Krantz.
He also received mentoring and tuition from friend and teacher Amancio D'Silva (Amancio D'Silva/Joe Harriott Quartet, Krishnamurti School).
Read Bio

Nikos Baroutsakis
Nikos Baroutsakis
Guitarist Nikos Baroutsakis is an Artist Diploma in Performance graduate from the Royal College of Music, London. He studied with Gary Ryan and Charles Ramirez and was an RCM Award Holder supported by a Soiree d'Or Award, provided by the Ladies of the Soiree d'Or Committee. His work includes performances as a soloist and in chamber music ensembles, as well as arrangements of compositions for the guitar. He has appeared in concerts in Belgium, Greece, Italy, the Netherlands and the UK. 
Born in Athens in 1989, Nikos began his formal studies on the guitar as a teenager with Dimitris Pappas, with whom he obtained his Soloist Diploma in 2011. His participation in the 2010 Volterra Project Summer Guitar Institute in Tuscany, Italy, introduced him to Antigoni Goni and motivated him to continue his studies under her guidance at the Royal Conservatory in Brussels from 2011 to 2015. Nikos also studied historical music on Baroque and Romantic guitars with Dirk de Hertogh, and Contemporary music with Bart Boukaert. During that four year period he obtained a Bachelors and Masters Degree (Distinction) of Arts in Music.
Nikos has participated in masterclasses with highly acclaimed guitarists such as: Sergio Assad, Dusan Bogdanovic, Zoran Dukic, Elliot Fisk, Rene Izquierdo, Timo Korhonen, Elena Papandreou, Konrad Ragosnig, Raphaella Smits and Gohar Vardanyan.

In the summer of 2015 he participated once more in the Volterra Project thanks to a scholarship provided by the Institute for Culture and Education in Brussels and was active as an assistant to the organisation during the 2016 edition where he also performed in the concert series. 

Nikos is interested in extending the classical guitar repertoire through transcriptions of works for other instruments. His arrangement for two guitars of the orchestral work The Light by Phillip Glass was premiered in Brussels in 2015 and received great critical acclaim. 

Nikos plays a guitar by Antonio Marin Montero (Granada, Spain).
Read Bio

Martin Ellins
Martin Ellins
Martin has had a wide and varied playing and teaching career spanning 20 years. His playing ranges in style from classical to rock though blues and jazz. Martin studied at the London College of Music, achieving an ALCM and LLCM. Since then his playing has taken him to the Greenwich, Cheltenham and Saddleworth Festivals.
Martin has also played on BBC Radio, Shanghai Television, the Amsterdam Hilton and for various West End shows. He has also been involved in producing tapes for education.
Read Bio