YMM Team & Trustees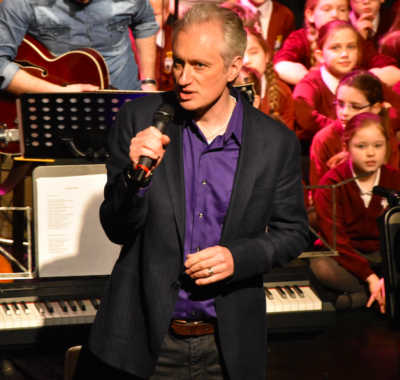 YMM Lead & Musical Director
John K Miles
'Sophisticated Composer'

'Powerful Saxophonist' - John Fordham, The Guardian
John K Miles is a composer, instrumentalist and educator who passionately believes in the power of music to transform lives and communities, to bring people together, as well as the benefits for personal well-being. He has written numerous scores for film and television (BBC1, BBC2, Channel 4, Channel 5 and independent film production companies) and released two solo CDs ('The Enchanter' and 'Trane Ride'). He has myriad commissions from UK orchestras, most recently Share The Dream for CBSO and an open access choir of Birmingham school children for the Cultural Commonwealth Games celebrations in 2022.
As an instrumentalist, he's worked with a range of artists including Reggae star Maxi Priest, Soulman Geno Washington and acclaimed jazz musicians Alan Skidmore, Tim Garland and Gerard Prescencer. He was an instrumental and ensemble coach for many years and is a passionate believer in the benefits of personal and community well-being through music making.
John has been a theory consultant at ABRSM, and visiting professor at Guildhall School Music of Drama and Trinity Laban. He's led education projects for a stellar range of arts organisations including London Philharmonic Orchestra, City of London Sinfonia, English National Opera, National Youth Jazz Orchestra, and Barbican in collaboration with Jazz at Lincoln Centre in New York. He's worked with ages 4-99 with a strong emphasis on collaboration, aiming to create an educational context where participants can find a role in which they can be challenged but also succeed, empowering students to exceed their own expectations.
Trustees
The Trustees form the governing body or 'board' of Young Music Makers, holding ultimate responsibility for directing the business of the charity. They are all volunteers and have all enjoyed seeing their own children benefit from YMM and share a passion for the school and its activities.
The YMM committee meets termly, working together to make decisions about the charity's finances, activities and plans for the future.
For all matters regarding the day-to-day running of YMM, please email Amy Hollis, Administrative Assistant as your first port of call. However, if you would like to get in touch with the trustees for any other reason please email the Chair of Trustees, Alison Chandler
More details on the financial running of Young Music Makers London Limited. can be found on the charity commission website, charity number: 264274.
Trustees

Afua Nkansah-Asamoah
Afua Nkansah-Asamoah
Afua Nkansah-Asamoah was on Childnet's International Youth Advisory Board for Project deSHAME tackling peer-on-peer online sexual harassment. She advocates for the importance of cross-generational conversations about topics that affect the youth. She is also passionate about developing youth policies that provide young people with opportunities to shape their lived experience. Afua is an amateur guitarist and sings in her church choir.
Read Bio

Chair of Trustees
Alison Chandler
Chair of Trustees
Alison Chandler
Alison is an enthusiastic YMM fan, loving the journey students take from first performance to confident musicians and singers. She believes in the power of making music to inspire and help young people through good times and bad, and wants to ensure we reach as diverse a range of students as possible.
Alison is a writer and runs wordspacelondon, a creative writing programme.

Read Bio

Anne Greenwood
Anne Greenwood
Anne plays clarinet and has been coming to the YMM adult instrumental group for about 5 years. She is a great admirer of YMM and its exceptional achievements.
Anne recently retired from a career in biomedical publishing and hopes to be able to offer her free time to help YMM in any way she can.
Read Bio

Ed Bolton
Ed Bolton
I have been helping brands, such as BA, King, Dell, Barclays and many smaller start ups, find their creative superpower for over 20 years - embracing data to help them see markets and customers in new ways; building collaborative multi-disciplinary teams across the world and getting them fired up to do the best work of their lives; working with new technologies to push digital branding and encouraging brands to embrace creative leadership in the boardroom.
I am a passionate believer in the transformative power of music and leapt at the chance to become a trustee of Young Music Makers. I have seen the incredible impact it has had on my two daughters and I'm really excited to be part of its next chapter of growth.
Read Bio

Vice-Chair of Trustees and Co-Treasurer
Severine Philardeau
Vice-Chair of Trustees and Co-Treasurer
Severine Philardeau
Severine's children have been attending YMM since 2011 and have now blossomed into real musicians, thanks to its nurturing and inspiring environment. Severine has been singing in the Adult Jazz Choir for several years and hugely enjoys it. During the week, she works in digital and e-commerce.
Read Bio

Roger Gordon
Roger Gordon
Roger has a son who's been enjoying ukulele at YMM since 2017. In his day job, he's a CTO, consultant and technologist. He's also trying to learn piano as an adult.
Read Bio

Virginia Kerridge
Virginia Kerridge
Virginia is one of YMM's adult students having been a member of the adult recorder ensemble for more than 15 years and has seen the school grow and flourish. She knows first hand the stimulation of learning and the joy of playing music on a Saturday morning and is keen to enable more students from diverse backgrounds to join the YMM family. In her main career she was a solicitor.
Read Bio

Julian Thompson
Julian Thompson
All four of Julian's children and his wife Amy either sing, strum, plonk, bash or honk in various groups and lessons at YMM and he enjoys playing tenor saxophone in the jazz ensemble. Seeing the love in the room when people are practising and performing their music in front of their friends, family and neighbours, he is an ardent fan of YMM's special chemistry and the value of picking up a music habit at any time in life.
In the week Julian is an organisational psychologist whose work focusses on spurring decision-makers in large organisations to think and act in radically more sustainable, equitable and purposeful ways.
Read Bio
Co-Treasurer
Mark McDonald
Co-Treasurer
Mark McDonald

Michelle Dove Clark
Michelle Dove Clark
Michelle is a keen supporter of YMM and everything it stands for. A musician herself, having played the violin since a young age, she still plays on occasion with amateur orchestras in London.
Michelle is a chartered Engineer and has work in multiple industries both private and public sectors from the automotive industry through to online fashion retail, focusing primarily on operational excellence, transformation and programme management.
Read Bio