YMM Team & Trustees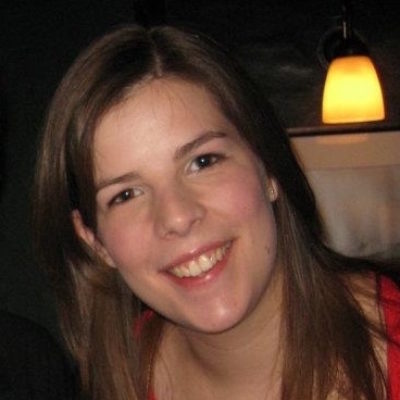 School Director (off Dec 21-22)
Becky McChrystal
Becky began her musical education in the Doncaster Music Service learning piano, violin, bassoon and percussion. After deciding that hitting things with sticks was the way to go, Becky graduated with a 1st class BMus Hons degree from the Royal Birmingham Conservatoire. She then went onto further study at the Royal College of Music, graduating with a Masters in Performance with distinction. During her time at the RCM she successfully auditioned for the 2009 BBC Symphony "Orchestral Pathway" scheme and the 2010 BBC Symphony mentoring scheme.
Becky has played in ensembles ranging from the BBC Symphony, London Concert Orchestra, Southbank Sinfonia, Temple Music and the Orchestra for the Age of Enlightenment, to The Swinging Magpies, Flautotonic early music ensemble, Parallel Motion percussion duo and Desford Colliery Band.
Becky is heavily involved in music outreach and education, working as Principal Percussion Consultant at Dame Alice Owen's School and Camden and Haringey music services. She has worked with Music and the Deaf, English Touring Opera, BBCSO Family Orchestra, RCM Sparks and English Pocket Opera Company.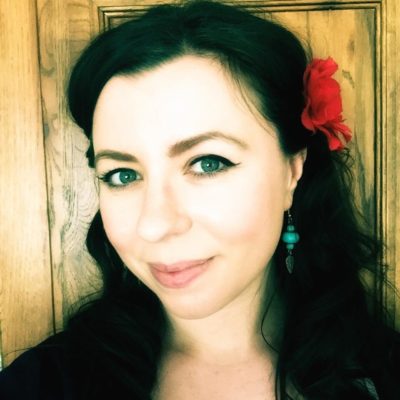 Musical Director
Daisy Coole
Daisy Coole is a composer, woodwind specialist and educator… and former YMM student! After graduating from university with a 1st Class BA Honours degree in music and both department prizes for performance and composition, she toured the UK Europe with internationally-renowned bands, appearing on radio and television alongside artists such as Lady Gaga, and as a featured saxophonist on BBC Radio 6 Music.
Daisy co-founded music and post-production sound company, Two Twenty Two in 2014, alongside Tom Nettleship. Described as "an absolute formula for success" by film critic, Mark Kermode, their film scores have been featured in New York Times, the United Nations General Assembly, and performed live at the Royal Albert Hall, as well as screening at countless film festivals around the world.
Daisy is a regular host and panellist for organisations including Women in Film & TV, the Alliance for Women Film Composers and #SheTakesOver. She is an advocate for making the world of film composing open and accessible because she wants all young people to know this career is possible.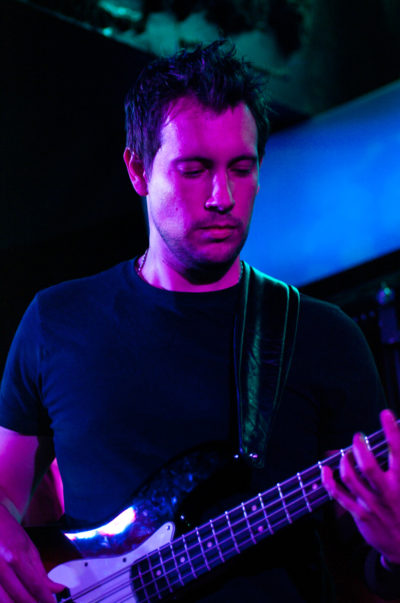 External Events Coordinator
Tom
Tom Nettleship is a film composer, guitarist and live music enthusiast. A classically trained guitarist from aged five, he took up electric guitar, bass and drums during his teens and led several jazz, funk and rock bands. After a decade of championing the live music scene of Bournemouth as a bandleader and Events Organiser, Tom moved to London and co-founded film composition company, Two Twenty Two. This allows him the good fortune of working with some of the top session musicians in London, writing music for clients such as Sky, Selfridges and Save The Children, and composing feature film scores such as Ask For Jane, which stars Alison Wright (The Americans), Cody Horn (Magic Mike) and Sarah Steele (The Good Fight).

Tom is very passionate about music education. Prior to taking up his role as External Events Coordinator at YMM, he worked as Front of House Manager for the school, helping to nurture and encourage musical development with positive reinforcement.
To enquire about booking a YMM ensemble for your next event, please email Tom directly.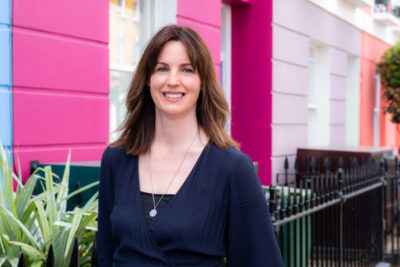 Interim School Director (Dec 2021-22)
Susie Agathou
Susie spent much of her early life immersed in music - touring and recording with the National Youth Choir of Great Britain and the Oxford Girls Choir. The fun, friendship and personal challenge of those experiences motivated Susie through her teenage years and beyond and nurtured her firm understanding of the power of music in public and private life.
Throughout her career, Susie's enjoyed the opportunity to meet and help a wide variety of people. Working in busy national and local government press offices, and as co-owner of a Camden-based design studio, Susie's experience ranges from giving marginalised young people a voice to collaborating with innovative entrepreneurs.
As interim school director Susie is excited to become part of the Young Music Makers community helping to fulfil the YMM mission of positive, inclusive and inspiring musical education for all.

Trustees
The Trustees form the governing body or 'board' of Young Music Makers, holding ultimate responsibility for directing the business of the charity. They are all volunteers and have all enjoyed seeing their own children benefit from YMM and share a passion for the school and its activities.
The YMM committee meets termly, working together to make decisions about the charity's finances, activities and plans for the future.
For all matters regarding the day-to-day running of YMM, please email Amy Hollis, Administrative Assistant as your first port of call. However, if you would like to get in touch with the trustees for any other reason please email the Chair of Trustees, Alison Chandler
More details on the financial running of Young Music Makers London Limited. can be found on the charity commission website, charity number: 264274.
Trustees

Afua Nkansah-Asamoah
Afua Nkansah-Asamoah
Afua Nkansah-Asamoah was on Childnet's International Youth Advisory Board for Project deSHAME tackling peer-on-peer online sexual harassment. She advocates for the importance of cross-generational conversations about topics that affect the youth. She is also passionate about developing youth policies that provide young people with opportunities to shape their lived experience. Afua is an amateur guitarist and sings in her church choir.
Read Bio

Chair of Trustees
Alison Chandler
Chair of Trustees
Alison Chandler
Alison is an enthusiastic YMM fan, loving the journey students take from first performance to confident musicians and singers. She believes in the power of making music to inspire and help young people through good times and bad, and wants to ensure we reach as diverse a range of students as possible.
Alison is a writer and runs wordspacelondon, a creative writing programme.

Read Bio

Anne Greenwood
Anne Greenwood
Anne plays clarinet and has been coming to the YMM adult instrumental group for about 5 years. She is a great admirer of YMM and its exceptional achievements.
Anne recently retired from a career in biomedical publishing and hopes to be able to offer her free time to help YMM in any way she can.
Read Bio

Treasurer
Diane Debiais
Treasurer
Diane Debiais
Diane has 2 sons at YMM and is already looking forward to her 2 year old joining! Passionate about music and the positive effects on her children, she enjoys singing and used to play the piano. Diane has been working at an Investment Bank for 15yrs and manages the Swiss distribution on a buzzing trading floor.
Read Bio

Ed Bolton
Ed Bolton
I have been helping brands, such as BA, King, Dell, Barclays and many smaller start ups, find their creative superpower for over 20 years - embracing data to help them see markets and customers in new ways; building collaborative multi-disciplinary teams across the world and getting them fired up to do the best work of their lives; working with new technologies to push digital branding and encouraging brands to embrace creative leadership in the boardroom.
I am a passionate believer in the transformative power of music and leapt at the chance to become a trustee of Young Music Makers. I have seen the incredible impact it has had on my two daughters and I'm really excited to be part of its next chapter of growth.
Read Bio

Vice-Chair of Trustees
Severine Philardeau
Vice-Chair of Trustees
Severine Philardeau
Severine's children have been attending YMM since 2011 and have now blossomed into real musicians, thanks to its nurturing and inspiring environment. Severine has been singing in the Adult Jazz Choir for several years and hugely enjoys it. During the week, she works in digital and e-commerce.
Read Bio

Roger Gordon
Roger Gordon
Roger has a son who's been enjoying ukulele at YMM since 2017. In his day job, he's a CTO, consultant and technologist. He's also trying to learn piano as an adult.
Read Bio

Virginia Kerridge
Virginia Kerridge
Virginia is one of YMM's adult students having been a member of the adult recorder ensemble for more than 15 years and has seen the school grow and flourish. She knows first hand the stimulation of learning and the joy of playing music on a Saturday morning and is keen to enable more students from diverse backgrounds to join the YMM family. In her main career she was a solicitor.
Read Bio