Back to News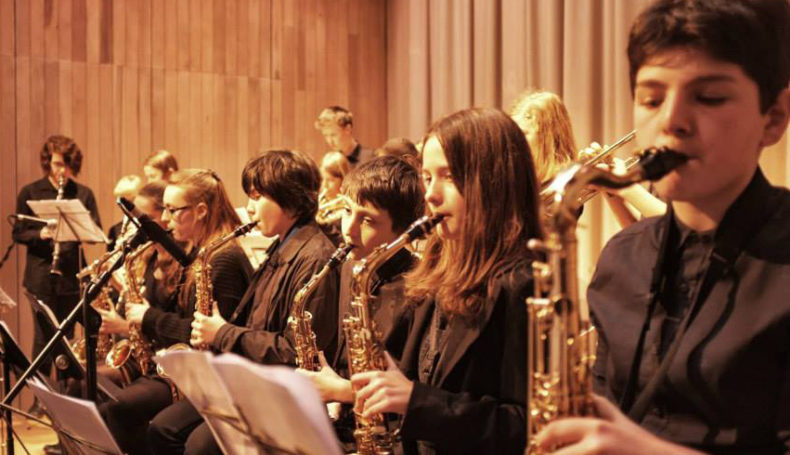 Battle of the Big Bands
YMM is celebrating International Jazz Day 2017 with a 'Battle of the Big Bands' concert featuring our own Junior Jazz and Big Band alongside our special guests, Vaskivuori Big Band and Hämeenkylä Big Band from Finland.
The concert, which takes place on Saturday 29th April at St. Luke's Church in Kentish Town, will bring together the four youth bands in a riotous festival of jazz, funk, motown and pop.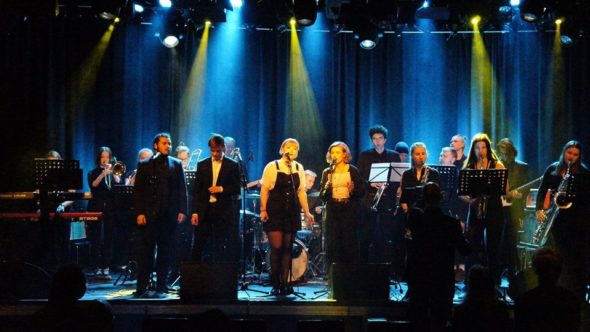 Vaskivuori Big Band features students from Vaskivuori Upper Secondary School in Vantaa. VBB was founded in 1991 and since 2004 has been directed by ex-YMM tutor Mika Karhunen. They have performed around Finland and Europe, including taking part in several national and international festivals. The band even took part in an exchange trip with the YMM Big Band back in 2008!
Hämeenkylä Big Band consists of players aged 13-16 years old from Hämeenkylä Secondary School in Vantaa. It was founded at 2009 in order to boost brass and wind instruments playing in Vantaa and is led by Tomi Hämäläinen.
London Tour 2017
Hämeenkylä Big Band and VBB are touring in London from 28th of April to 2nd May.
28th April Joint concert with Bridge Academy Big Band in Hackney
29th April Battle of the Big Bands with Young Music Makers Big Bands
30th April: Performance at  the Finnish Church in Rotherhithe as a part of their Mayday Celebration.
International Jazz Day on 30th April brings together communities, schools, artists, historians, academics, and jazz enthusiasts all over the world to celebrate and learn about jazz and its roots, future and impact; raise awareness of the need for intercultural dialogue and mutual understanding; and reinforce international cooperation and communication.
This year's host city is Havana, Cuba where there will be an All-Star Global Concert. Find out more HERE or follow #jazzday on social media.