Back to News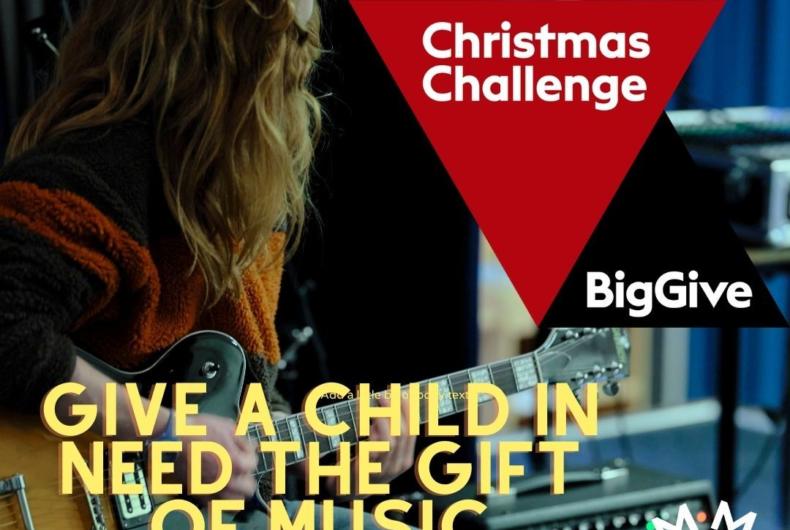 Double Your Money For Young Musicians In Need This Christmas
This Christmas we're calling on music lovers to dig deep and support children in financial need - with all donations to our bursary fund doubled in a week-long campaign.

The Bursary Fund covers the cost of music lessons at Young Music Makers so children and young people can share the joy of music-making when their financial circumstances would otherwise prevent them from joining in.

From 12pm on 29 November - 12pm on 6 December, all donations made to the bursary fund through the Big Give campaign will be match-funded. That means for every £ donated, the bursary scheme receives double.
"Making music together is transformative. For young people it develops skills, builds confidence and generates a sense of belonging - no child should be excluded because of financial need," explains Alison Chandler, the charity's Chair of Trustees.
"Our bursary fund means the high quality one to one and group teaching at Young Music Makers is as inclusive as possible. We've been at the heart of music-making in North London for more than 50 years and have a great community feel. Let's support each other and keep music open for all through the Big Give campaign this year. All donations - large and small - are very gratefully received!" she added.
To double your donation, give by credit/debit card to the Young Music Makers campaign page on the Big Give website: https://donate.thebiggive.org.uk/campaign/a056900002NEXccAAH
Double your donation between 12pm, Tuesday 29 November - 12pm, Tuesday 6 December 2022.