Back to News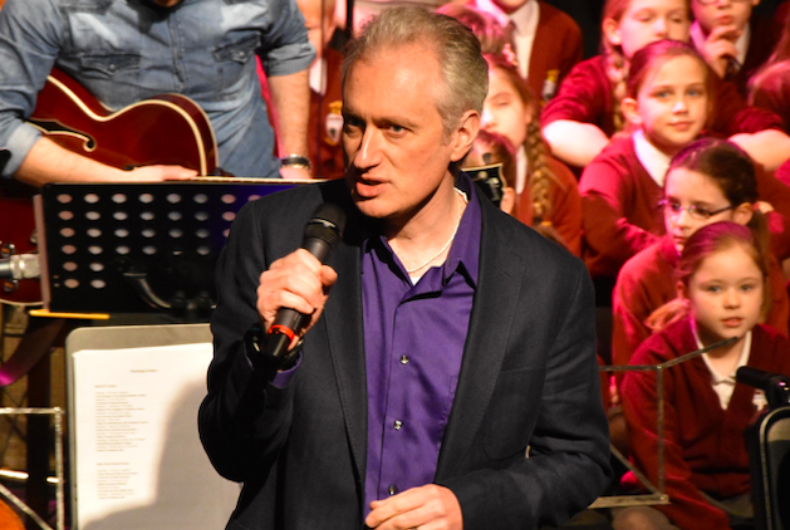 Introducing John K Miles - Our New Musical Director!
Young Music Makers (YMM) is delighted to introduce our new Musical Director John K Miles. John brings with him a wealth of experience as a composer, instrumentalist and educator and is a former YMM tutor too!
Here we find out more about John, his extensive experience, why he loves YMM and his exciting plans for the future.
Q: You've led education projects for a range of top arts organisations including London Philharmonic Orchestra, City of London Sinfonia, English National Opera and the National Youth Jazz Orchestra. How will you bring that experience into your role of Musical Director at Young Music Makers?

A lot of my work has been creative and collaborative, so I'm planning on developing new inclusive creative opportunities at YMM, initiating ensembles where students can create and perform their own music. I'm also keen on developing the jazz, classical, rock/pop, and community elements of YMM, through my experience of working with leading artists in these fields.
Q: You last worked at Young Music Makers as a saxophone teacher 10 years ago? What do you love best about YMM?
The community, family feel, being surrounded by fantastic musicians. You can be inspired to excel as a musician, but more importantly you have the opportunity to build music into your life for personal and community wellbeing.
Q: You've worked with so many fantastic musicians - from Reggae star Maxi Priest, Soulman Geno Washington and acclaimed jazz musicians Alan Skidmore, Tim Garland and Gerard Prescencer. Who did you learn the most from?
That's a difficult one because everyone has something to teach! I do remember one quote from a teacher I had when I was doing my master's degree in composition. He said, "If you don't understand something, always ask." It's resulted in me asking a lot of questions!
Q: Any more solo albums in the pipeline to add to The Enchanter and Trane Ride?
I would LOVE to record another solo album, but I have been too busy working on commissions and raising a family. Thanks for the reminder though! My youngest daughter finishes her A-Levels this year, so next year feels like a good time to consolidate things with a new project.
Q: You've composed scores for a huge range of films on BBC1, BBC2, Channel 4, Channel 5 and independent film production companies. What was your favourite?
Working in film is always interesting, as the music serves the narrative. I'm very interested in the written and spoken word and have written a novel in my spare time, as well as loads of lyrics and libretto for music projects, so it always feels interesting to read scripts and see them come to life on the screen.
I also enjoy the collaborative aspect of film scoring and the way music changes the tone of a film and sometimes even its meaning.
Q: What's your starting point for creating new music?
I have different starting points depending on the project. It can be a melody, harmony, texture, narrative, rhythm, object or even the sound of someone's voice! The main ingredient (for me) is to feel excited about a project, so looking for that point of inspiration is important.
Q: What's the best bit of advice you ever received?
Never compare yourself to other people.
Q: What's in the pipeline for musical developments at YMM?
We are planning some new collaborative ensembles called INNOVATE where students from any genre of music can come together and create their own music collaboratively. All instruments (including voice) will be welcome. We'd also like to encourage students to think about composing their own music. We have some great ensembles, players and singers at YMM and I'd love it if students worked towards composing music for them!