Back to News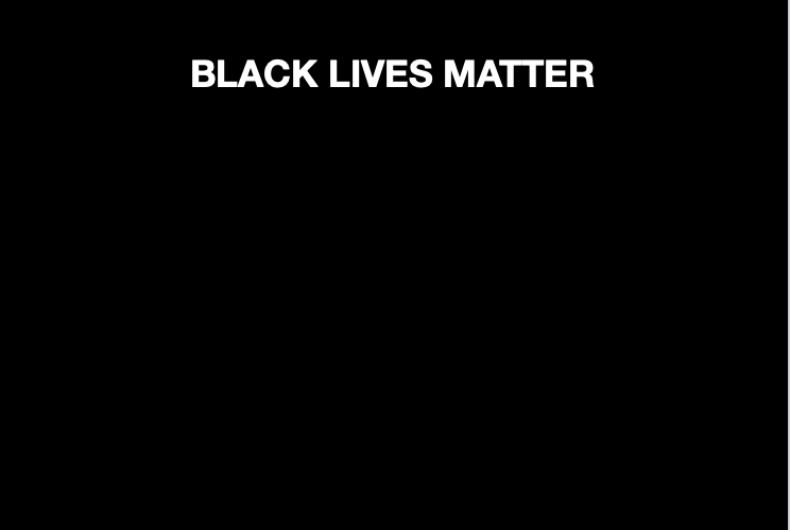 YMM Response to BLM
Dear YMM family,
One of our key aims is inclusivity. And we have work to do.
As individuals and as a team we have been listening to and learning from the Black Lives Matter protests. We have been deeply moved by the stories that are being told and grateful for the sharing of information.
We are trying to reflect, educate ourselves and work out how to put what we are learning into action at YMM, reviewing all our policies and taking active steps to further diversity and inclusivity in our delivery and experience of music.
We know music itself transcends boundaries – it is about joy, shared experience and emotion. It is about connection. But access to music tuition in a welcoming environment, where you are encouraged to find yourself creatively, isn't so easy to come by for too many Black, Asian and ethnically diverse members of our own community.
We would like to hear from you with any thoughts about how we can become more inclusive.
YMM Ambassador, Michael Kiwanuka, speaks eloquently about the difficulties he experienced growing up black in a white world - and the early effect on his confidence - in this NME interview:
https://www.nme.com/music-interviews/michael-kiwanuka-interview-kanye-west-2563039
Below we've drawn together a list of other links we've found interesting and inspiring - you might want to explore them with your household this weekend.
Thanks so much for reading, and being part of this effort,
The YMM Team.
ANTI-RACISM RESOURCES
Musician's Union: Dismantling Racism
Anti-racism Resources for White People
Community Reactions: Anti-racism Resources
LISTENING

NME Interview with Michael Kiwanuka, 4th November 2019.
"I'm a black man and the music I make isn't necessarily specific to who I could be typecast as," he says. "I was into guitar and rock'n'roll music, as well as soul, jazz and '70s music. People were like, 'Your music taste is crazy!' […]
Michael Kiwanuka became the artist that he grew up wanting to see on stage, in magazines and on TV, an act of self-creation that is the genesis of so many brilliant pop stars. Or as he puts it: "I think that a lot of creative people create stuff because there isn't a lot that represents them, so you have to make it yourself."'
Michael Kiwanuka: I'm A Black Man in a White World, July 2019.
The Great British Composer, Samuel Coleridge Taylor
Samuel Coleridge-Taylor, a composer of mixed heritage, was born in 1875 in Holborn, London. He was particularly known for his three cantatas on the epic poem, Song of Hiawatha by American Henry Wadsworth Longfellow. Coleridge-Taylor premiered the first section in 1898, when he was 22.
BBC Hard Talk 1999 Tim Sebastian with Nina Simone
TS: "So, you sing from anger?" NS: "No, I sing from intelligence. I sing from letting them know, I know who they are and what they have done to my people from around the world"
Beim Schlafengehen from Four Last Songs by R Strauss sung by Jessye Norman, 1982.
One of the most complete artists of all time, Jessye Norman was the most sought after and revered soprano (and mezzo-sopranos – she sang both) of her time. Adulated throughout the world, there were few places where she did not sing and fewer where she was not met without near on hysterical admiration! In recognition of the impact of all inequality and deprivation on young people, Norman opened The Jessye Norman School of the Arts in 2003 offering tuition-free programmes of study for economically disadvantaged students.
Change Gonna Come by Sam Cook, released 1964
"One way of reading this story is to note that racism isn't the only thing that lingers in America. Musical forms also persist. Sometimes, the old tunes will be tools that we can use—recycled or repurposed, sampled for the dance floor or shouted in a crowd, to aid in work that still needs to be done. In "A Change Is Gonna Come," Sam Cooke moves from bigotry and bloodshed to hope and beauty in barely three minutes. " (The New Yorker, March 17th, 2015)



Patria Mia from Verdi's Aida sung by Leontyne Price, 1953.
Leontyne Price was the first African American singer to appear with the New York Metropolitan Opera company in 1953 (two years before Marian Anderson, her older colleague and inspiration, was invited to be the first the African American singer to at the Met itself). She was responsible for breaking barrier after barrier and became one of the greatest loved and adored American singers of all time. What she achieved for black artists (and for women more widely) was extraordinary.