Back to News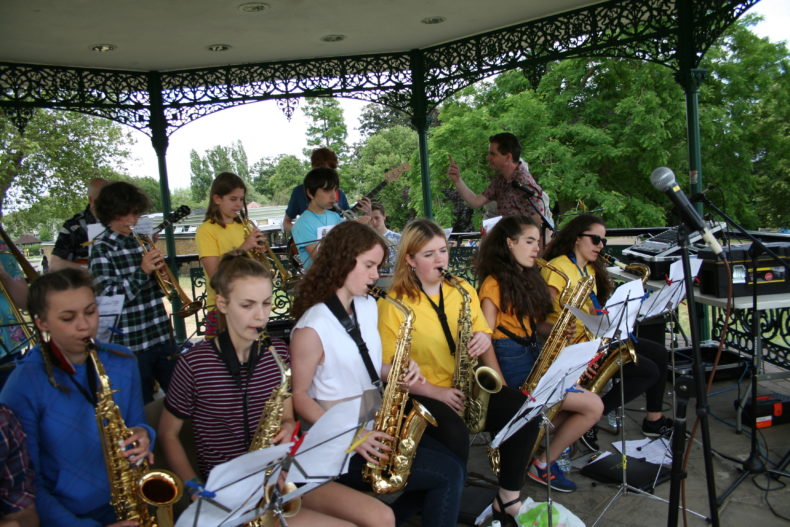 Summer Term News!
Music and sunshine!
As the weather improves, we like to get out and about to show off our groups. Whether heading to St Luke's Kentish Town for an international Battle of the Big Bands, or out to Hampstead Heath for the annual 'Picnic in the Park', we hope to bring sunshine as well as good music to you!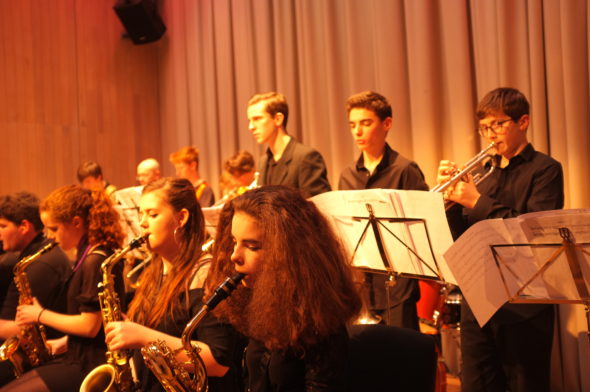 'Battle of the Big Bands' for International Jazz Day 2017
On Saturday, 29th April we are delighted to be welcoming back the Vaskivuori Big Band who, alongside their Finnish counterparts, Hämeenkylä Big Band, will join Junior Jazz and Big Band to celebrate International Jazz Day. It will be a truly wonderful evening of European jazz so bring all your friends and family! More information HERE.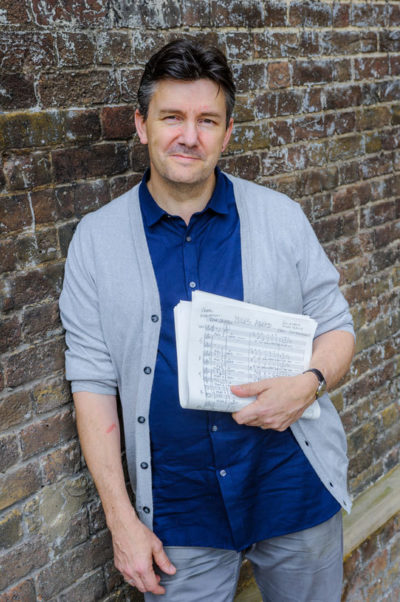 As a member of the Camden Music Hub, we are the proud hosts of a very special vocal workshop as part of Camden Jazz Connect, an Arts Council-funded project celebrating jazz education in Camden.
'Singing Against the Clock' is presented by Pete Churchill, Professor of Jazz Composition at the Royal Academy of Music in London as well as Head of Jazz Voice at the Royal Conservatoire in Brussels. Focussing on the aural tradition in jazz, participants will sing songs in unison and up to four-part harmony without notation, using the most efficient ways of learning by ear. 
To sign up for this FREE workshop please contact Deborah Rees at the Camden Music Service stating your (child's) name, date of birth, voice, school and your full contact details.
Date: 1.00-3.00pm, Saturday 17th June @ LSU
Contact: deborah.rees@camden.gov.uk or phone 0207 9747235
A Summer of Music
As well as our first student-organised Singer & Songwriter Concert, which is organised by Ellie Lewy-Sharp for her Silver Arts Award, there are chamber concerts showcasing our advanced soloists and pianists. The final concert of the year is our Summer Concert on Saturday, 1st July. Please note this falls on the penultimate week of term, which finishes on 8th July. Please check out our events page for more details. 
Are you leaving school and YMM this year? 
We'd love you to let us know what you are doing, whether that's going off to university, work, apprenticeship scheme or globe-trotting. It means we can acknowledge your commitment to YMM in our final concert of the year. 
Parents and adult students, we need you!
We would love you to consider joining the YMM trustees, which is the governing body of Young Music Makers. A few of our dedicated trustees are stepping down, so we need some more trustees to help steer YMM into the next 50 years. 
We would be particularly excited to hear from you if you have any experience with the legal or accounting side of life. 
Please email Becky if you are interested or have any questions. We have just three meetings per year, usually at the start of every term.