Back to News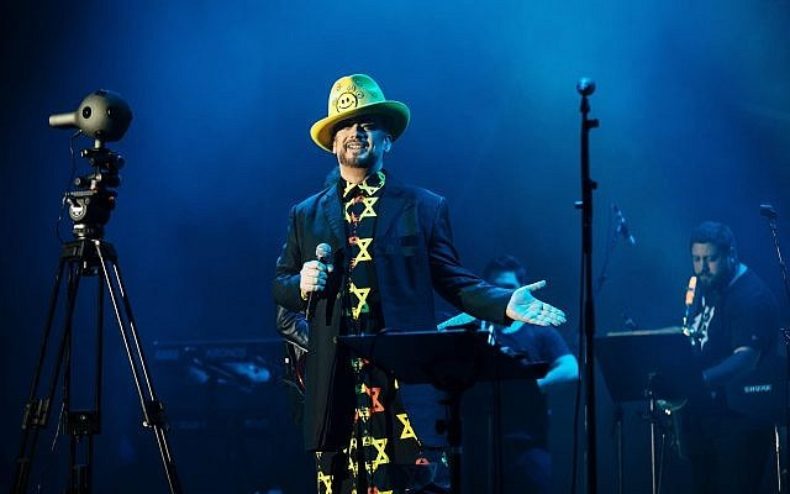 Tutors on Tour... with Reuben Fowler
What is it really like to tour the world playing music with international artists? Follow brass tutor, Reuben Fowler as he writes about his experiences on tour with Culture Club...
I originally thought it would be fairly straightforward writing a blog about the current Culture Club tour; however now that I sit down and try and compose some thoughts that are perhaps educational or insightful, it's infinitely more difficult than I anticipated. 
We started the tour a couple of weeks ago in Tel Aviv, Israel. Funnily enough we were meant to do these shows and head straight on to Iceland for a couple of days and then on to New York; however Iceland has been pulled. Something about numbers. For this reason I'm afforded the luxury of coming home for a couple of days, spending my anniversary with my girlfriend and teaching at Young Music Makers before I head straight to New York (where I am presently writing.) 
This is my first time in Tel Aviv so there is always the temptation to go out and explore the city: I have to remember I'm not on holiday so I try and bring work with me for the road. I'm also sadly not the kind of trumpet player who can take days off and sound much good, so while everyone goes to a bar and hits exotic cocktails, I get a mute in my trumpet and play some long tones in the room: lips chapped from air con on the flight. It takes time to get everything in good shape for the show the next day and to some it seems excessive, however it's what I need to do to sound the way I want to sound so I've made peace with that. Kind of.
We get to the venue and it's an arena. The gig is going to be live broadcast for radio or something; I'm glad I took an hour the night before to get my playing sorted. 
I have to be candid at this point and say although I enjoy playing in Culture Club and I like the tunes, it's not the first thing I personally listen to when I'm at home. I mean, playing the same set list of Culture Club hits night after night perhaps wouldn't be enough for me to fulfil whatever it is that makes me want to be a musician, right? Not that I don't enjoy it when I'm here or try and make it sound as good as possible. For this reason I bring some of my favourite albums and try and take what I can from listening to them and apply it to whatever I'm playing that night. 
More on this later!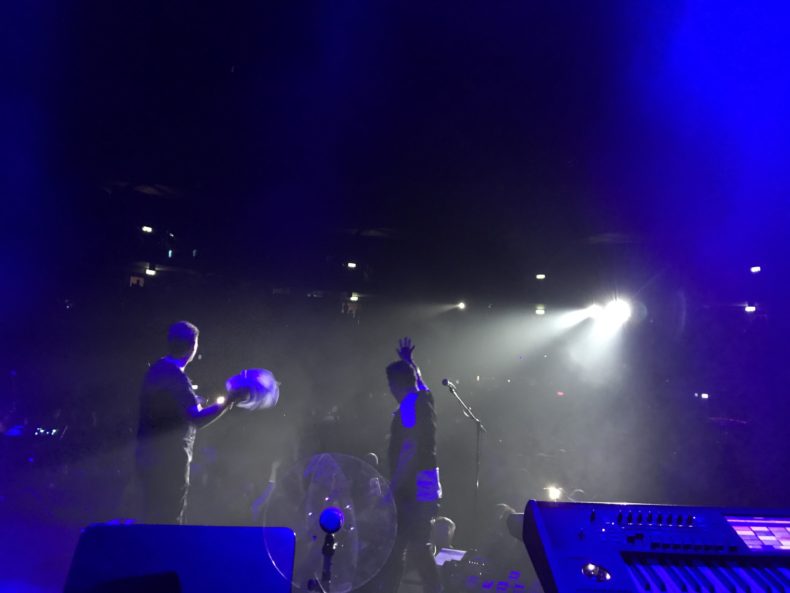 The gig in Tel Aviv goes well and I see you all the following Saturday with Rosie. Everyone is sounding great, and although I never say it directly (and I really should), I learn a lot listening to all of you play week by week. I'm very lucky to have such a talented bunch of students... I think more and more, no matter how good we get, we will always be students on this instrument which is both comforting and a little depressing!
I'm presently in New York on the Long Island Rail Road into Manhattan to get coffee with the saxophone player, James. Yesterday was a long day of travelling from Heathrow to New York JFK via Reykjavik (Iceland) due to complications with the airline booking. I ended up doing an hour of trumpet practise in the hotel gym around 10pm. The moment I write it down I feel crazy. 
Show day tonight, so I'm looking forward to playing again if a little nervous as I haven't played as much as I'd like over the last week. Sometimes you just have to accept on a long tour you're not always going to sound your best every single night and this is completely fine! I'm presently listening to Donald Fagen 'The Nightfly'- a Jazz/rock album from the 1980s. No doubt you will find this extremely boring and not very current, however all the songs have incredible chord changes and it's a masterclass (for me) on how to play in the mid register and make fairly simple horn arrangements sound exciting from the trumpet angle. 
I will try and exercise this tonight! 
Phew! Touring sounds like hard work. Keep an eye on our blog this month for more fascinating and insightful updates from Reuben...