Back to groups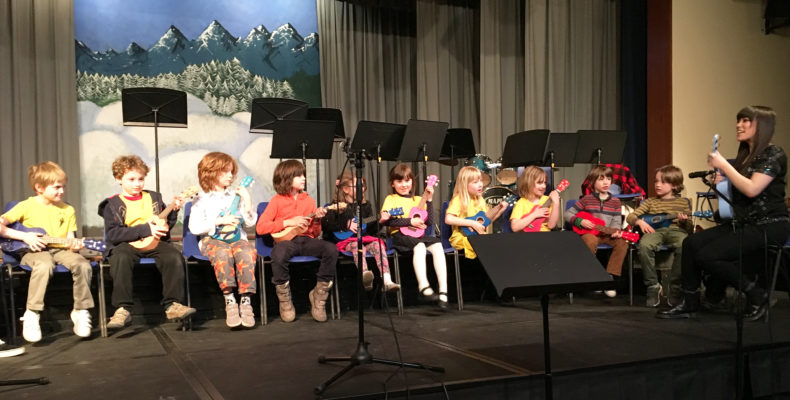 Beginner Groups
Teachers

Sam Howes
Sam Howes
Sam enjoys playing and performing a wide variety of music and therefore sees percussion as a discipline well suited to himself. He has been fortunate to have performance experience in a wide spectrum of music, from playing in an orchestral setting to playing with the Box 9 drumline at the last Rugby World Cup. 

Having started percussion education aged seven with a peripatetic teacher, Samuel quickly progressed and was offered a place at the Birmingham conservatoire where he then remained for seven years. In this time, he also played in the National Children's Orchestra, learning the fundamental skills of orchestral section playing and musicianship.
These experiences combined led to Samuel gaining a place as a specialist musician at Wells Cathedral school. Here, he had chance to play with many different ensembles, learning vital experience in performing with others in many different settings such as orchestras, big band and the PH7 drumline. Wells also offered the chance to go on percussion tours to both Budapest and Hong Kong. It was here, while working with classes of disabled children, Samuel discovered a passion for teaching, and the extra challenge of working with autistic and hearing-impaired children only inspired him more. 
While at Wells, Samuel then gained a place to study at the Royal College of Music as a scholar supported by a Douglas and Hilda Simmonds award. The RCM provides Samuel with opportunities in a very wide range of different musical activities, and being in London means he performs as an orchestral percussionist and among other things has played at the Rugby World Cup Final with the Box 9 drumline. More recently, he has enjoyed working with composers Steve Reich and David Lang in performances at the RCM.

After graduating from the RCM, Samuel intends to continue with his broad musical interests and hopes to pursue a career that involves a wide variety of music in both performance and education.

Read Bio

Martina Milhulkova
Martina Milhulkova
Martina is a versatile flute player and enthusiastic teacher from the Czech Republic. She trained in Classical Flute and Jazz Flute Performance at the Guildhall School of Music and Drama. She has freelanced with orchestras, touring the UK with Czech National Symphony Orchestra, or Scandinavia with City of Prague Philharmonic Orchestra, and playing flute and piccolo in theatre pits in ballet and opera productions. Exploring her interest in groove and improvising, she is currently specialising in Brazilian music, performing with Rhythms of the City samba band as a percussionist and with Offbeat Collective as a flautist.
She has taught students of different levels and ages, helping them achieve their musical goals and discover their creative potential. She has lead creative music workshops for The Music FunDation in Prague and taught a seminar on Creativity in Music at the Teplice Conservatoire.
Read Bio

Becca Wilkins
Becca Wilkins
Becca is a versatile musician and an experienced vocalist across a wide range of musical genres. An equally accomplished vocal coach, Becca has an excellent knowledge of vocal styles, technique, harmony and arranging.
Having studied with some of the UK's most prolific jazz vocalists at the Guildhall School of Music and Drama, Becca finds herself most at home with jazz and blues. In 2018 she released the self-promoted duo EP with pianist Tom Harris, wilkins/harris, with an accompanying UK tour the same year. Becca's other projects range from artful storytelling and sensitive textural vocals to energetic showmanship and commanding extemporisation. A confident side-woman, Becca has collaborated extensively with jazz pianist Maria Grapsa and composer Olivia Murphy in projects including afterglow of a dream suite, Tomorrow Songs and Olivia Murphy Jazz Orchestra.
Elsewhere, she can be found performing as the front-woman of energetic, brass-fuelled jazz-pop fusion band, Argle Bargle, epic 22-piece orchestra and DJ experience Symphonica ft Mr Switch, as well as with high performance outfit The Distractions.
Becca also has a strong choral background and recently joined London Vocal Project, one of the UK's leading contemporary vocal ensembles, specialising in jazz, blues and groove music.
Read Bio

Jade Ellins
Jade Ellins
Jade is a Popular Music Studies graduate from Leeds College of Music, earning a BA (Hons) with a major in Vocal Performance, Group Performance and a minor in Composition. She is a professional Vocalist, Guitarist and Bass player. Jade teaches individuals as well as groups and specialises in pop and rock vocal coaching to students of all abilities. She always aims to give inspiring and well structured lessons with a focus on vocal techniques and interpretation.
Jade has been fortunate enough to work with Lionel Ritchie for the TV shows 'Loose Women', 'The One Show' and 'This Morning' as well as Rihanna on 'Cheryl Coles Night in'. She also been on tour around Germany as a singer and guitarist, and regularly gigs at venues all around England, such as Bush Hall, The Underworld and Ramsgate Music Hall with her own bands.
As well as teaching voice, Jade also runs two Ukulele Groups, which play and sing pop songs.
Read Bio

Duygu Ince
Duygu Ince
Duygu Ince started the violin at the age of eight at the Istanbul State Conservatoire and studied with Bahar Biricik. After graduating in 2011, she was offered a place at the Birmingham Conservatoire to study with Nathaniel Vallois. Duygu has been involved in many orchestral and chamber activities throughout her undergraduate study such as City of Birmingham Symphony Orchestra Youth Orchestra, Welsh National Opera, and leading Birmingham Conservatoire Symphony Orchestra numerous times. During her years at the Conservatoire, Duygu won awards such as Meher Rohi Gazder Scholarship, McQueen Bursary, and Bernard Statman Memorial Prize. She has performed in leading venues such as; Wigmore Hall, St John Smith Square, Birmingham Symphony Hall, Birmingham Town Hall, Barbican Hall, Vitoria-Gasteiz (Spain). She recently performed in China Modern Music Festival (Beijing and Tianjin) with Thallein Orchestra as a leader.
Duygu graduated from the Royal Birmingham Conservatoire with a First-Class Degree and she is currently studying a master's degree at the Guildhall School of Music and Drama with Prof. Jacqueline Ross. During her studies in Guildhall, Duygu took part in collaborations with the London Symphony Orchestra and worked with prestigious conductors such as; Sir Simon Rattle, Essa-Pekka Salonen to name a few. She performs as part of Opari Duo with Berx Kockaya.
Read Bio