Back to groups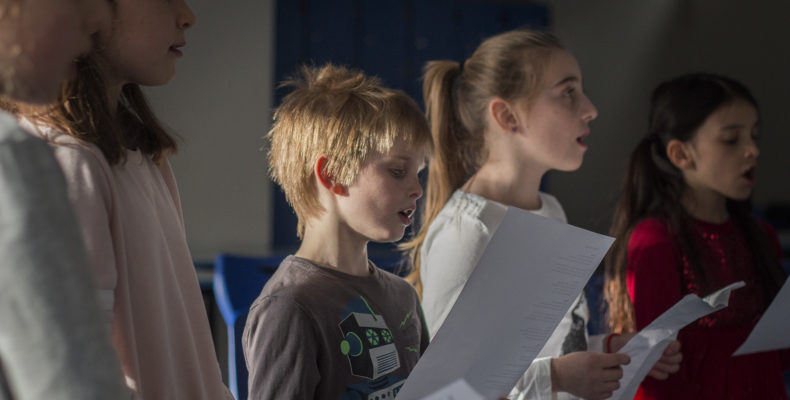 Choirs
Teachers

Francesca Confortini
Francesca Confortini
Francesca has been a professional singer for over ten year around Europe, with a background in band fronting, backing vocals, session singing and musical theatre. After graduating in Performing Arts at SDM (Scuola del Musical) in Milan, she began her career as a musical theatre performer starring as Carmen Diaz in the musical 'Fame', and toured around the country with her former band 7s8 for two years.
She moved to London in 2013, where she attended the BMus course in Popular Music Performance at the Institute of Contemporary Music Performance and graduated with first class honours.
Francesca is a busy, gigging vocalist in different genres, fronting the gypsy jazz touring band Gypsy Dynamite, the international soul band London Soul Section, the Swingpunks Jazz Big Band, her own trio Jazz Silhouettes and her funk ensemble WSFB. She also stars in Dolce Vita Live, an Italian themed show alongside her colleague and ICMP tutor Bruno D'Ambra.
She has been working with numerous acclaimed session musicians and producers such as Leif Searcy (Phil Collins), Francesco Mendolia (Incognito), Luigi Casanova (Joanne Shaw Taylor), Andres Mesa (Roxy Music) and many others. Her live experience include performances at London Wembley Stadium, The Roundhouse, Ronnie Scott's, Pizza Express, Le Bar Americain in Monaco and the legendary Salumeria della Musica in Milan. She is currently recording her first solo EP under the artist name of Fran.
Her versatility makes her a vocal artist with a unique crossover capability, always able to offer useful insights to any vocal performers willing to experiment and develop their performance craft.
Read Bio

Jason Charles-Nelson
Jason Charles-Nelson
I am a professional musical director and composer, specialising primarily in tonal music and soundscape design. My works are rather eclectic, in that there is no commonly occurring theme amongst them in terms of style or genre. Having had the opportunity to gain plenty of experience from working in my specialist field whilst studying for my bachelors degree, I have rapidly acquired a vast amount of skills and music-related knowledge, particularly from a creative and performance-related perspective.
Primarily a skilled pianist, I have been fortunate enough to tour with various ensembles, performing in countries across Europe and the Caribbean, on renowned stages such as the Royal Albert Hall and ITV's "The X Factor".
With an advanced understanding of the capabilities of varying instruments, I am capable of operating within any musical genre to a high level of proficiency, as well as directing performers and ensembles in the same manner.
Thanks to years of experience in learning to operate music production software such as Logic Pro (and Pro Tools), I am fully adept at autonomously carrying out the recording process by way of digital production, an invaluable skill in this modern age of music. My experience in teaching and tutoring various students has greatly aided my ability to communicate ideas in a clear, comprehensible manner, a skill which further qualifies me as a capable director, along with my immediate work history in musical theatre.
Read Bio