Back to groups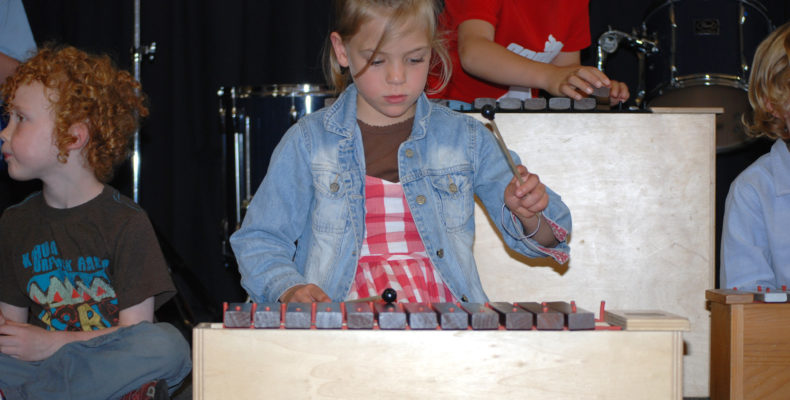 Music Box 1 & 2
Music Box 1
Music Box 1 is extremely popular and very good fun! It is the perfect introduction class for 4-5 yr olds, learning music through movement, singing and games. Not only does it give children the best start in their musical life, on the way to instrumental groups and lessons, it also provides the opportunity to form friendship groups at the very start of their YMM journey.
Music Box 2
One year on from Music Box 1, this class focuses on more advanced musicianship skills, through movement, singing, games and classroom percussion. After this year, children will be well-equipped to start an instrumental group and focus on learning the specifics of their instrument.
Teachers

John K Miles
John K Miles
John K Miles is YMM's Musical Director and leads the INNOVATE creative ensembles based on techniques he pioneered with organisations such as the London Philharmonic, National Youth Jazz Orchestra and the Guildhall.
John K Miles is a composer, instrumentalist and educator who passionately believes in the power of music to transform lives and communities, to bring people together, as well as the benefits for personal well-being. He has written numerous scores for film and television (BBC1, BBC2, Channel 4, Channel 5 and independent film production companies) and released two solo CDs ('The Enchanter' and 'Trane Ride'). He has myriad commissions from UK orchestras, most recently Share The Dream for CBSO and an open access choir of Birmingham school children for the Cultural Commonwealth Games celebrations in 2022.
As an instrumentalist, he's worked with a range of artists including Reggae star Maxi Priest, Soulman Geno Washington and acclaimed jazz musicians Alan Skidmore, Tim Garland and Gerard Prescencer. He was an instrumental and ensemble coach for many years and is a passionate believer in the benefits of personal and community well-being through music making.
John has been a theory consultant at ABRSM, and visiting professor at Guildhall School Music of Drama and Trinity Laban. He's led education projects for a stellar range of arts organisations including London Philharmonic Orchestra, City of London Sinfonia, English National Opera, National Youth Jazz Orchestra, and Barbican in collaboration with Jazz at Lincoln Centre in New York. He's worked with ages 4-99 with a strong emphasis on collaboration, aiming to create an educational context where participants can find a role in which they can be challenged but also succeed, empowering students to exceed their own expectations.
Read Bio