Back to groups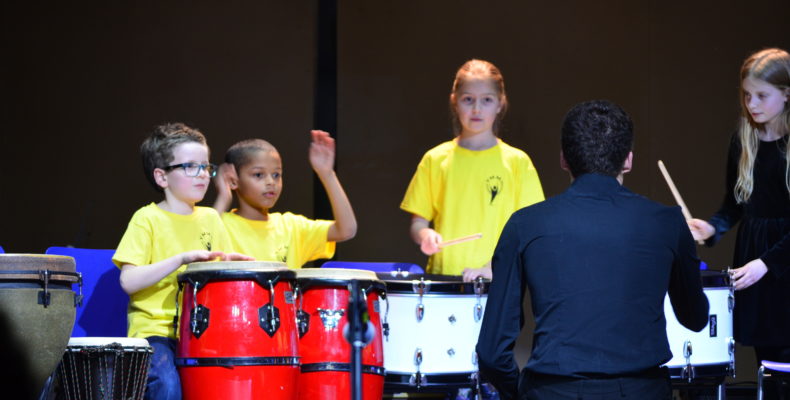 Drums & Percussion
Teachers

Sam Howes
Sam Howes
Sam enjoys playing and performing a wide variety of music and therefore sees percussion as a discipline well suited to himself. He has been fortunate to have performance experience in a wide spectrum of music, from playing in an orchestral setting to playing with the Box 9 drumline at the last Rugby World Cup. 

Having started percussion education aged seven with a peripatetic teacher, Samuel quickly progressed and was offered a place at the Birmingham conservatoire where he then remained for seven years. In this time, he also played in the National Children's Orchestra, learning the fundamental skills of orchestral section playing and musicianship.
These experiences combined led to Samuel gaining a place as a specialist musician at Wells Cathedral school. Here, he had chance to play with many different ensembles, learning vital experience in performing with others in many different settings such as orchestras, big band and the PH7 drumline. Wells also offered the chance to go on percussion tours to both Budapest and Hong Kong. It was here, while working with classes of disabled children, Samuel discovered a passion for teaching, and the extra challenge of working with autistic and hearing-impaired children only inspired him more. 
While at Wells, Samuel then gained a place to study at the Royal College of Music as a scholar supported by a Douglas and Hilda Simmonds award. The RCM provides Samuel with opportunities in a very wide range of different musical activities, and being in London means he performs as an orchestral percussionist and among other things has played at the Rugby World Cup Final with the Box 9 drumline. More recently, he has enjoyed working with composers Steve Reich and David Lang in performances at the RCM.

After graduating from the RCM, Samuel intends to continue with his broad musical interests and hopes to pursue a career that involves a wide variety of music in both performance and education.

Read Bio