Back to groups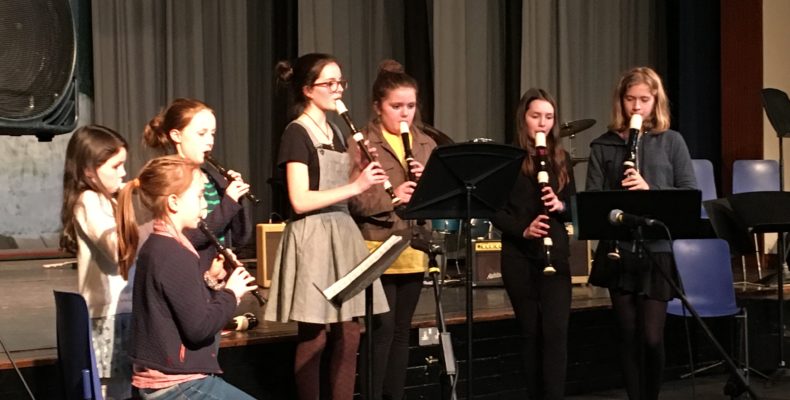 Recorders
Teachers

Martina Mihulkova
Martina Mihulkova
Martina is a versatile flute player and enthusiastic teacher from the Czech Republic. She trained in Classical Flute and Jazz Flute Performance at the Guildhall School of Music and Drama. She has freelanced with orchestras, touring the UK with Czech National Symphony Orchestra, or Scandinavia with City of Prague Philharmonic Orchestra, and playing flute and piccolo in theatre pits in ballet and opera productions. Exploring her interest in groove and improvising, she is currently specialising in Brazilian music, performing with Rhythms of the City samba band as a percussionist and with Offbeat Collective as a flautist.
She has taught students of different levels and ages, helping them achieve their musical goals and discover their creative potential. She has lead creative music workshops for The Music FunDation in Prague and taught a seminar on Creativity in Music at the Teplice Conservatoire.
Read Bio

Thomas Pickering
Thomas Pickering
Thomas is currently in his final year studying in London, at the Guildhall School of Music and Drama. His principal instrument is the recorder, but he is also a talented baroque flautist, as well as an early keyboards player.
As well as being a dedicated educator, he enjoys a busy schedule filled with exciting performance opportunities. Recent highlights have included playing in the ENO's Olivier Award winning production of 'Noye's Fludde', as well as playing alongside members of The Academy of Ancient Music in a series of concerts and touring with Opera North as the Principal Recorder player for a production of 'The Greek Passion'. He also successfully auditioned and completed the Wigmore Hall's Chamber Tots scheme, leading educational workshops for toddler and young children.
Over the last three years, Thomas has taken part in lessons and masterclasses both as a soloist and as part of an ensemble with various people, such as Maurice Steger, Rachel Podger, Karel van Steenhoven and Dorothee Oberlinger. In his first year at GSMD he was selected to play the principal recorder part in the school's opera; a production of 'Venus and Adonis' by John Blow, and has since been asked to play again for both Charpentier's 'Orphée descendant aux enfers' and Carissimi's 'Judicium Salomonis'. He has also toured across Austria and Switzerland as a member of the critically acclaimed ensemble Apollo's Cabinet, playing both the recorder and the harpsichord.
As well as performing, Thomas is a keen arranger and composer, and was commissioned by The Worshipful Company of Woodturners to compose a fanfare for the Lord Mayor of London, which he had the opportunity to perform and present to the Lord Mayor on multiple occasions.
Read Bio