Back to lessons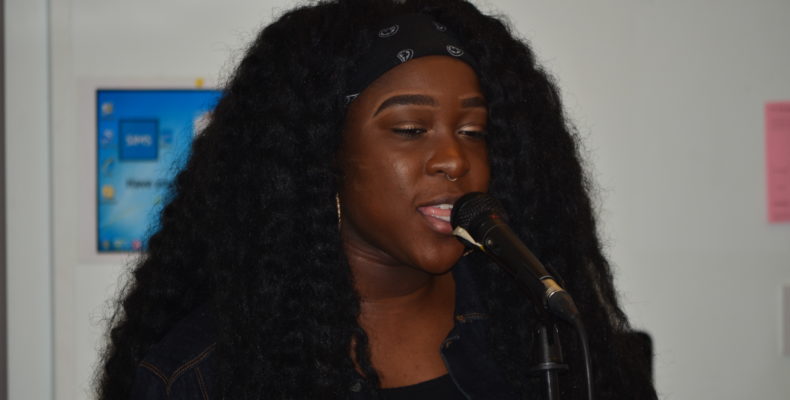 Voice
Voice – Instruments & Teachers

Jade Ellins
Jade is a Popular Music Studies graduate from Leeds College of Music, earning a BA (Hons) with a major in Vocal Performance, Group Performance and a minor in Composition. She is a professional Vocalist, Guitarist and Bass player. Jade teaches individuals as well as groups and specialises in pop and rock vocal coaching to students of all abilities. She always aims to give inspiring and well structured lessons with a focus on vocal techniques and interpretation.
Jade has been fortunate enough to work with Lionel Ritchie for the TV shows 'Loose Women', 'The One Show' and 'This Morning' as well as Rihanna on 'Cheryl Coles Night in'. She also been on tour around Germany as a singer and guitarist, and regularly gigs at venues all around England, such as Bush Hall, The Underworld and Ramsgate Music Hall with her own bands.
As well as teaching voice, Jade also runs two Ukulele Groups, which play and sing pop songs.
Read Bio

Becca Wilkins
Becca is a versatile musician and an experienced vocalist across a wide range of musical genres. An equally accomplished vocal coach, Becca has an excellent knowledge of vocal styles, technique, harmony and arranging.
Having studied with some of the UK's most prolific jazz vocalists at the Guildhall School of Music and Drama, Becca finds herself most at home with jazz and blues. In 2018 she released the self-promoted duo EP with pianist Tom Harris, wilkins/harris, with an accompanying UK tour the same year. Becca's other projects range from artful storytelling and sensitive textural vocals to energetic showmanship and commanding extemporisation. A confident side-woman, Becca has collaborated extensively with jazz pianist Maria Grapsa and composer Olivia Murphy in projects including afterglow of a dream suite, Tomorrow Songs and Olivia Murphy Jazz Orchestra.
Elsewhere, she can be found performing as the front-woman of energetic, brass-fuelled jazz-pop fusion band, Argle Bargle, epic 22-piece orchestra and DJ experience Symphonica ft Mr Switch, as well as with high performance outfit The Distractions.
Becca also has a strong choral background and recently joined London Vocal Project, one of the UK's leading contemporary vocal ensembles, specialising in jazz, blues and groove music.
Read Bio