Back to lessons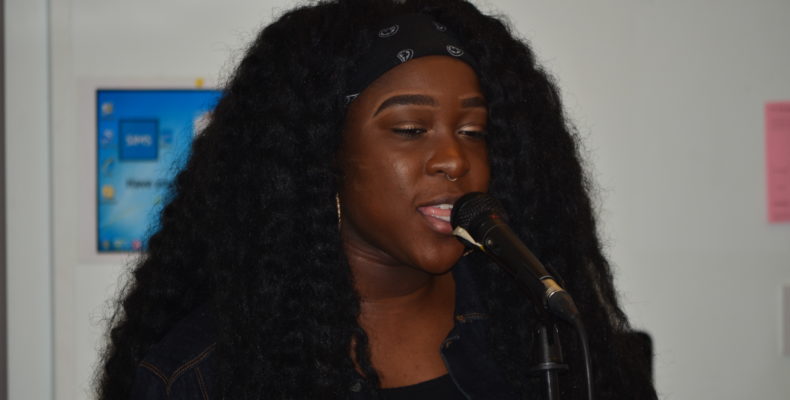 Voice
Voice – Instruments & Teachers

Dina Azzam
Dina works across a variety of genres ranging from Jazz to Contemporary Music. She holds a master's degree in Jazz Vocals from the Hochschule für Musik Carl Maria von Weber Dresden in Germany, specialising in methodology and didactics of the voice. She has over 15 years of teaching experience and is currently teaching Jazz courses at the City Lit Institute in London, has taught at the Vocational College for the blind and visually disabled in Nuremberg and was head of the 'Freie Musikschule Music Loft', Aachen.
She has worked with students of all ages and levels in a variety of musical genres. Dina's main focus is giving the necessary technical and musical tools to sing with confidence and ease.
Dina teaches the Junior Choirs, Adult Beginner Choir and is available for individual lessons.
Read Bio

Jade Ellins
Jade is a Popular Music Studies graduate from Leeds College of Music, earning a BA (Hons) with a major in Vocal Performance, Group Performance and a minor in Composition. She is a professional Vocalist, Guitarist and Bass player. Jade teaches individuals as well as groups and specialises in pop and rock vocal coaching to students of all abilities. She always aims to give inspiring and well structured lessons with a focus on vocal techniques and interpretation.
Jade has been fortunate enough to work with Lionel Ritchie for the TV shows 'Loose Women', 'The One Show' and 'This Morning' as well as Rihanna on 'Cheryl Coles Night in'. She also been on tour around Germany as a singer and guitarist, and regularly gigs at venues all around England, such as Bush Hall, The Underworld and Ramsgate Music Hall with her own bands.
As well as teaching voice, Jade also runs two Ukulele Groups, which play and sing pop songs.
Read Bio