Back to News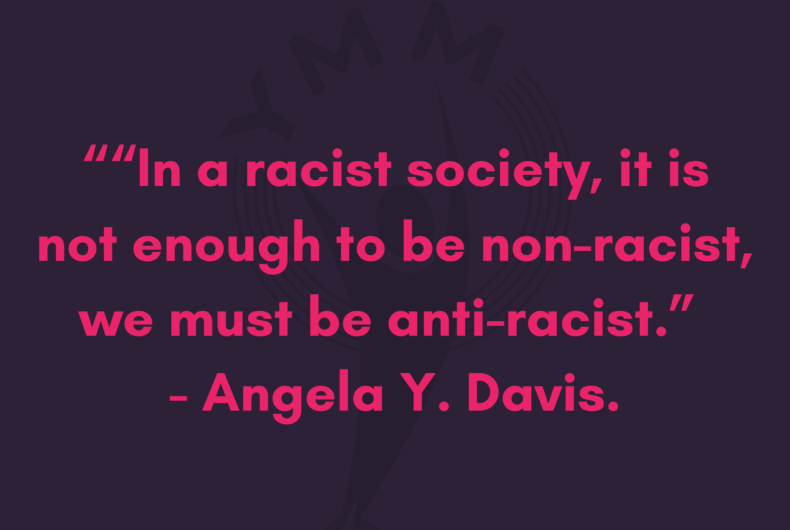 Becoming Better Allies
BLM response follow up statement March 2021

Further to YMM's statement in support of Black Lives Matter we would like to update you on what we have been working on since June 2020.
May 2020 - YMM team and trustees committed to personal development, reading and listening.
June 2020 - Sharing of BLM resources with our team and students, to encourage individual responsibility for educating ourselves on BLM.
June 2020 - Ongoing social media strategy to showcase and uplift ethnically diverse musicians and composers.
June 2020 - YMM representative in the Royal College of Music's "Diversity in Action Group."
Oct 2020 - Collaborating closely with Camden Music Service to share training, resources and support amongst our tutors.
Sep to Dec 2020 - Creative partnership project with English Heritage & Swing Sister Swing. Promoting understanding and reflection of heritage and history through jazz music and dance to YMM students.
Jan 2021 AGM - commitment from YMM trustees to approve unconscious bias training as an integral part of musical delivery and YMM policy. Creation of inclusive education policy prioritised.
Jan 2021 - Creative partnership with English Heritage & Swing Sister Swing extended for a second year, to be delivered from May 2021 until December 2022.
Feb 2021 - Training in Decolonising Music Education with Nate Holder offered to all tutors (Feb 2021) with video footage available in YMM Tutor Area for anyone who could not make it.
Feb & March 2021 - Recruitment drive for a more diverse trustee team.
March 2021 - Making contact with organisations specialising in supporting people from under-represented communities onto trustee boards.
Aims by July 2021
Inclusive education strategy 1.0, with focus on BLM, completed by 24th May 2021.
The YMM trustees and management team will develop an inclusive education strategy with the help of an advisory board made up of YMM students, families, tutors, YMM Ambassador, Camden Music Hub partners, local schools and community leaders.
This will help us to identify any gaps and potential areas for improvement.
An action plan with dates will follow.
We appreciate your support as we continue to work toward these goals. We welcome your input at every step of the way in what will be an ongoing discussion.
The first meeting of the advisory board will be Thursday 22nd April, 6pm, on zoom.
Please email us by Friday 12th April if you would like to be involved.
If you have any personal or professional experience with anti-racism initiatives it would be great to hear about it when you get in touch, though no previous experience is necessary.
If you cannot make the meeting date please still contact us to register your interest; minutes and draft policies will be sent out to all for feedback.
Thank you for your ongoing support.