Back to News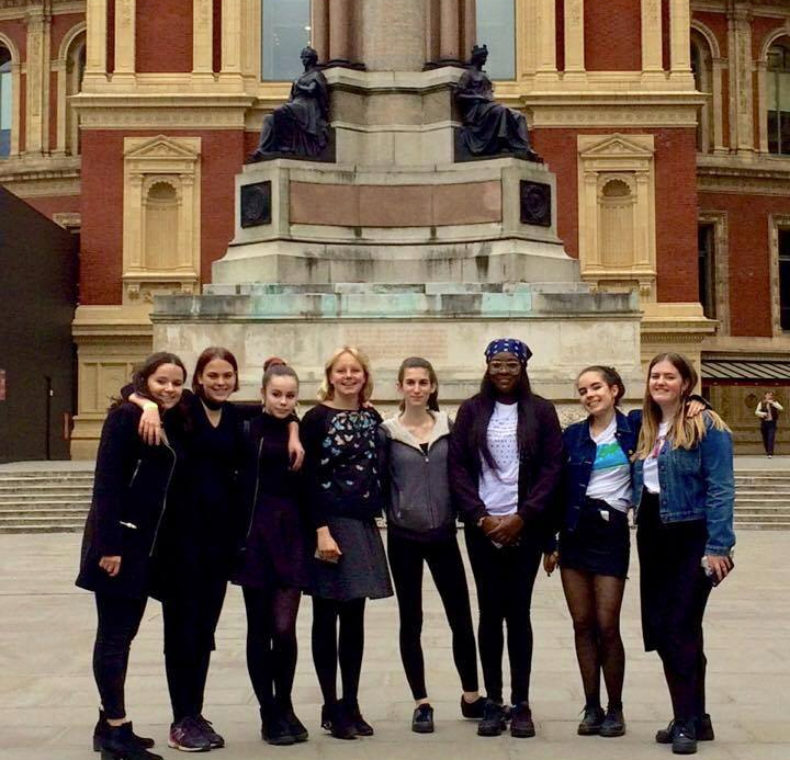 YMM Singers Live at the Albert Hall
How do you get to the Albert Hall? Practice... and be lucky enough to be invited by YMM Ambassador, Michael Kiwanuka.
The Ivor Novello winner and newly appointed Ambassador for Young Music Makers generously asked YMM vocal students to join him as he made his headline debut at the world famous venue on 5th May, 2017. The eight singers, aged 14 to 18, sang backing vocals on 'Cold Little Heart', the title track of Kiwanuka's number one album.
It was certainly an experience they will remember forever...
"Walking out onto the stage under the bright lights and to the roar of the crowd felt like the slow-motion clips they play before an X-factor performance [...] Looking out onto a 5000-strong audience was so scary, but at the same time, the most incredible feeling! None of us could stop smiling. I wish I could do it all again. The evening was made even more special by Michael and Charlotte Kiwanuka, who were so supportive [...] The entire experience, including rehearsals, our time backstage and the performance is one we will never forget." - Eva Kyriacou, student. 

Cold Little Heart, performed by Michael Kiwanuka and his band, with YMM vocalists entering around 4m20s:
"Working with a whole band as well as Mike was such an interesting experience. It was really good to see how everything works backstage and it's something I'll never forget. It was really amazing to get to perform like that and see that many people enjoying something you are apart of. It was really inspiring!" Talia Whitmey, student
"What a fantastic opportunity for the girls, and what an amazing night! Please pass on our thanks to Michael and his team for inviting them to do this, and for making them feel a real part of the event." Deborah Shewell, parent. 
Some were really impressed by their backstage experience: "I loved the light-up mirrors we had in our dressing room! After the concert we went backstage to meet the rest of the band in their dressing room and got their signatures on our tickets. Michael was so cool and chilled." Ellie Lewy-Sharp, student. 
A MASSIVE thank you to Michael and his team at Starwood Management who looked after our students so well. As you can see, it really was an unforgettable experience!
See the official Albert Hall review