Back to News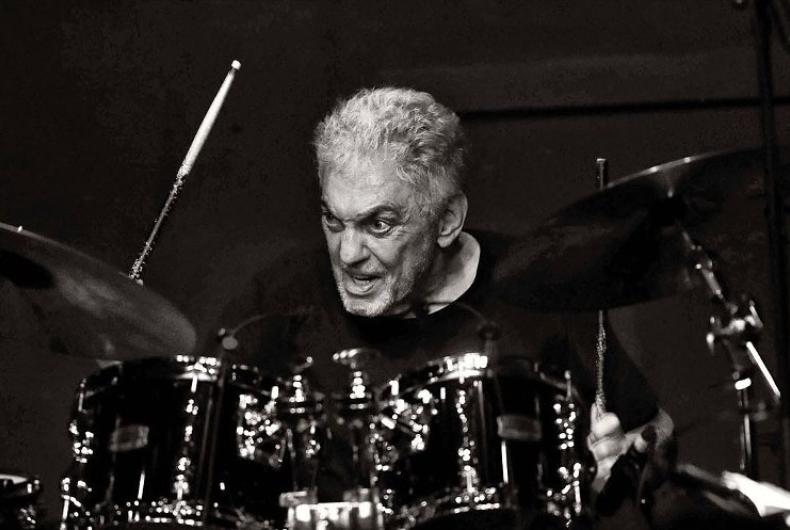 Five Favourite Steve Gadd Albums and Tracks by Mike Searl
Drum tutor, Mike Searl shares his five favourite tracks from drumming idol, Steve Gadd...

Drummer Steve Gadd was a massive influence on me when I discovered him around 16 years old or so (and remains so to this day!).
In hindsight, one of the biggest influences he had on me as a kid was that I ended up checking out a lot of different kinds of music by various artists who I otherwise would have NEVER EVER dreamt of listening to at that age. This really helped me develop an early love and appreciation for all kinds of music, which has lasted to this day.
Steve's discography as a sideman is huge (thousands and thousands of recording credits) but I've selected five albums below which highlight some of my favourite facets of his drumming.
1. Track: "Aja" from the Steely Dan album "Aja"
This is one of the most famous drum tracks ever. So much has been written about it (and Steve's solo parts). I will just add that I particularly enjoy Steve's orchestral approach to utilising his cymbals on this track. The full range of dynamics (and a keen awareness of one's tone) is used from
pianissimo to fortissimo. Superb!
2. Track: "Juke Box Fury" from the Rickie Lee Jones album "The Magazine"
I love this whole album, especially as it was the kind of music which was very new to me as a kid.
Standout moments are Gadd's ability to play so aggressively on the toms and yet always remain in
the "pocket". Also some of the whisper quiet rim click/hihat licks before the final chorus show his
legendary control.
3. Track: "Futurama" from the Neil Larsen album "High Gear"
Quite a rare Jazz-Fusion album from the late 1970's. The whole album is great but in particular I like the simplicity and strength of the drum track in this tune. It is also a masterclass in "hand in glove" rhythm section playing as Steve, along with Bassist Abraham Laboriel, lays down an authoritative foundation for the rest of the musicians to express themselves on.
4. Track: "Angel Spread Your Wings" from the Judy Collins album "Judith"
This album got me into Judy Collins and the folk/country music of the 1960's/1970's. Gadd's impeccable timing is on display here (in an age before click tracks and easy digital "fixes"). Also Steve demonstrates great yet subtle technique as he plays some tasty (and very clean!) double stroke rolls on the snare drum in the intro and instrumental parts of this song.
5. Track: "The Duke" from the Bob Malach album "Mood Swing"
Bob Malach is a shamefully under-acknowledged tenor sax player, and this album features an
impressive cast of musicians, including people like Dr John, (drummer extraordinaire) Vinnie Colaiuta and guitarist Robben Ford etc. "The Duke" really highlights Steve's commitment to the Groove and pocket playing. The balance of "ghost", normal and accented notes all played within one shuffle rhythm is perfect. The fact that this inner ratio of dynamics is itself maintained at ALL dynamic levels throughout the track was, and remains to this day, inspirational to me!
Steve Gadd!
To see the amazing Steve Gadd live, check out his tour dates HERE