Back to News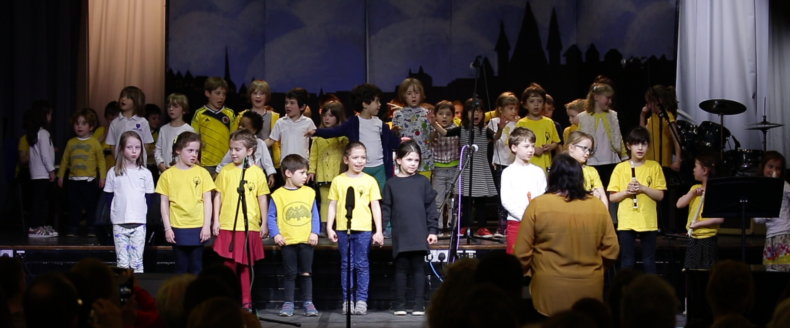 Spring Term Round-up
Spring 2017 was packed full of exciting events! January saw the launch of new group 'Junior Strings', as well as a wonderful Recorder & Guitar Concert. Other events included an open songwriting workshop with 2017 BRIT-nominee Michael Kiwanuka, and we finished the term off in style with our fabulous 50th Birthday Concert!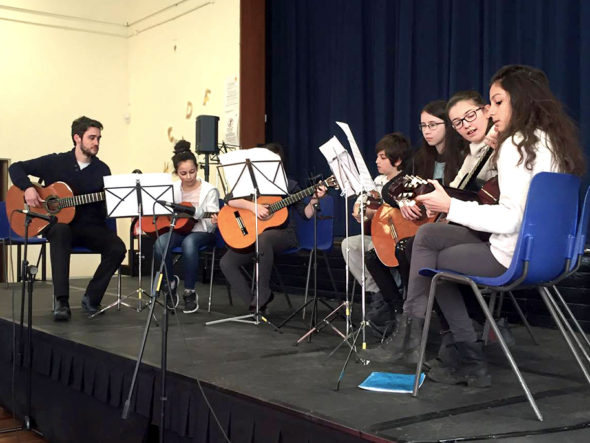 From beginner to grade 8 standard, the Recorder and Classical Guitar Concert on 21st January, 2017 was a unique opportunity for our students to show off their dedication and hard work over the last few months. You can read all about it HERE.

Junior Strings, launched in January 2017, is a brand new group for grade 1-3 string players. The students rehearse on Saturdays from 11.30am-12.00pm and made their debut appearance in style alongside String Ensemble and Junior Brass & Wind in the 50th Birthday Concert.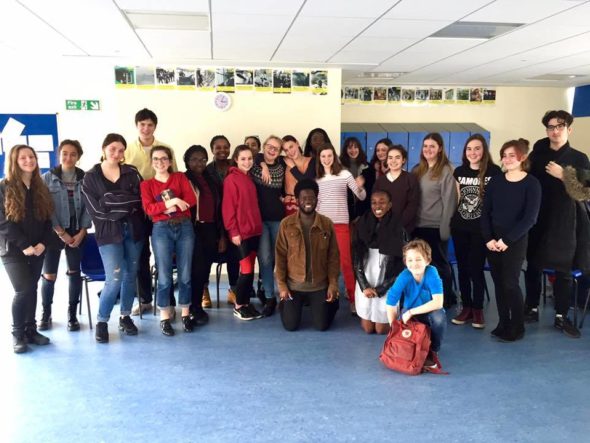 "Chicken makes me feel like home" 
We were thrilled to welcome YMM Ambassador Michael Kiwanuka into our family this term. Recently nominated for two Ivor Novello awards, Michael hosted a workshop with nearly 30 of our 12-18 year old students, which focussed on developing their songwriting skills. Voice students Nelce Mbeka and Madeleine Ballay performed their own songs and received positive feedback from Michael and the group. Michael then demonstrated his own songwriting process, showing the students how his song Love & Hate developed from a simple vocal riff to the hit single of a bestselling album. The entire group then wrote a song together... about chicken!
"Thanks so much for such a grown up session. The fact that you reached out to 16 year olds is to your credit. More pls!" - Debbie Bourne, parent.
"The workshop was great - we built a song around a single word, "chicken", and it was really interesting to learn about Michael Kiwanuka's process [...] And we got to sing it with him together at the end!" - Anna Menzel, 14yrs.
"He taught us a very interesting way of writing a song - to make it up as you go along and keep recording every version. I liked how he taught us to use imagery in our songwriting, such as 'I'm burning up' rather than just 'I'm angry'. Our chicken song was a weird topic but it was good to create a starter song, and the process of working together was really interesting." - Ellie Lewy-Sharp, 14.

"It was amazing and fun! I realised you can write songs about anything" - Abbey Lindley, 13.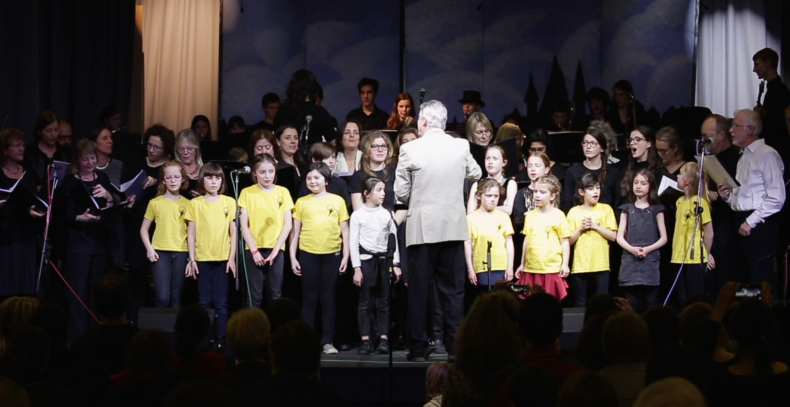 50th Birthday Concert 
There is no doubt that the concert on the evening of 25th March would have made our founders proud. Celebrating 50 years of Young Music Makers, students of all ages came together to honour the music of local composers, great anniversaries and, of course, 1967. Special thanks to our marvellous team of student helpers who acted as runners, stage management, programme sellers and child wranglers. It was quite an introduction to the world of event management!
We will be releasing clips and photos of each group over the coming weeks so keep checking our social media accounts for updates.

The evening began with a drinks reception where we welcomed back former tutors, MDs, ADs, trustees and even alumni. Huge thanks to Rossella, our friendly local Italian restaurant in Kentish Town, for donating some really quite wonderful prosecco to help us celebrate Young Music Makers.
More good news... The Silent Auction raised enough money for much needed new instruments. Thank you to Michael Kiwanuka, Fender, Jon & Susanna Butterworth, Martina Wicklein and Robert Sumerling for donating some truly exceptional prizes. More details on this to follow...