Back to groups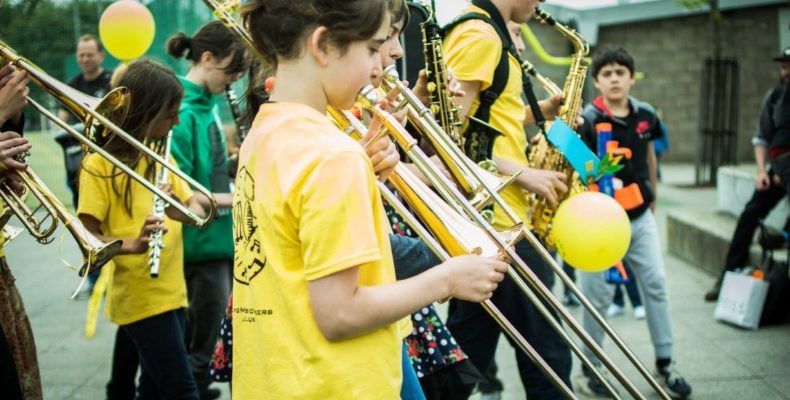 Brass and Wind
Music Box 3: Mini Orchestra
This is a 'first steps' orchestra where students focus on a key area of music: learning how to listen and play together. Suitable for any acoustic instrument, children will develop their playing, composing and improvising skills.
Teachers

Jason Charles-Nelson
Jason Charles-Nelson
I am a professional musical director and composer, specialising primarily in tonal music and soundscape design. My works are rather eclectic, in that there is no commonly occurring theme amongst them in terms of style or genre. Having had the opportunity to gain plenty of experience from working in my specialist field whilst studying for my bachelors degree, I have rapidly acquired a vast amount of skills and music-related knowledge, particularly from a creative and performance-related perspective.
Primarily a skilled pianist, I have been fortunate enough to tour with various ensembles, performing in countries across Europe and the Caribbean, on renowned stages such as the Royal Albert Hall and ITV's "The X Factor".
With an advanced understanding of the capabilities of varying instruments, I am capable of operating within any musical genre to a high level of proficiency, as well as directing performers and ensembles in the same manner.
Thanks to years of experience in learning to operate music production software such as Logic Pro (and Pro Tools), I am fully adept at autonomously carrying out the recording process by way of digital production, an invaluable skill in this modern age of music. My experience in teaching and tutoring various students has greatly aided my ability to communicate ideas in a clear, comprehensible manner, a skill which further qualifies me as a capable director, along with my immediate work history in musical theatre.
Read Bio

Daisy Coole
Daisy Coole
Daisy Coole is a composer, woodwind specialist and educator… and former YMM student! After graduating from university with a 1st Class BA Honours degree in music and both department prizes for performance and composition, she toured the UK Europe with internationally-renowned bands, appearing on radio and television alongside artists such as Lady Gaga, and as a featured saxophonist on BBC Radio 6 Music.
Daisy co-founded music and post-production sound company, Two Twenty Two in 2014, alongside Tom Nettleship. Described as "an absolute formula for success" by film critic, Mark Kermode, their film scores have been featured in New York Times, the United Nations General Assembly, and performed live at the Royal Albert Hall, as well as screening at countless film festivals around the world.
Daisy is a regular host and panellist for organisations including Women in Film & TV, the Alliance for Women Film Composers and #SheTakesOver. She is an advocate for making the world of film composing open and accessible because she wants all young people to know this career is possible.
Read Bio