Back to News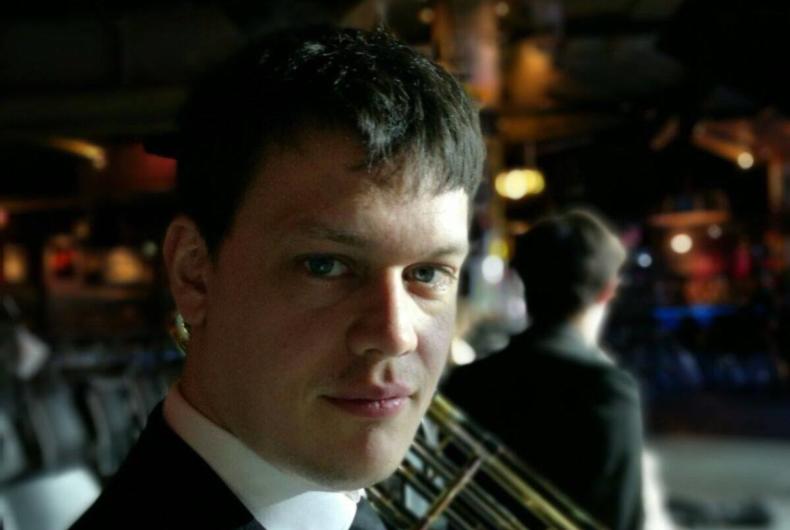 Tutor Profile: Bob Payne
Bob Payne is a graduate of the Birmingham Conservatoire where he studied tuba and bass trombone. He also teaches Tenor Trombone, Euphonium, Baritone Horn, Tenor Horn, Trumpet/Cornet/Flugel Horn and even Ophicleide to a high level!
You play tuba, euphonium and trombone. How did you get started on lower brass and what do you love about each instrument?
I got started when the music teacher at school came and asked me if wanted to play the tuba. I didn't know what it was at the time, I just said yes, went to my first lesson and the rest was history!
The Tuba is a wonderfully versatile instrument, often underestimated by listeners. I love that I can turn up to shows, play lots of notes and see people's surprised faces when they see me do much of what they only expected trumpet players to be able to do!
The Euphonium is one of my favourite instruments - it can make a beautiful sound and is perfect for anything tuneful. I wish it had a more permanent place in orchestras.
The Trombone is real fun to play, and glisses never get old!

As a teenager, you were Principal Tuba in both Birmingham Schools Symphony Orchestra and Birmingham Schools Brass Band. How important was this musically and socially? Did it impact on your school exams?
These were very important musically. Being able to play all the repertoire that i did encouraged me to listen to different types of music, fall in love with symphonies I hadn't heard of otherwise, and appreciate the versatility of different instruments. Ensembles are crucial to become a good all round musician and learning to collaborate with other people - even soloists have to be able to work with an ensemble. Socially they also set you up with long lasting friendships, and you find that some of the people you play in youth orchestras with will one day become your colleagues as a professional musician.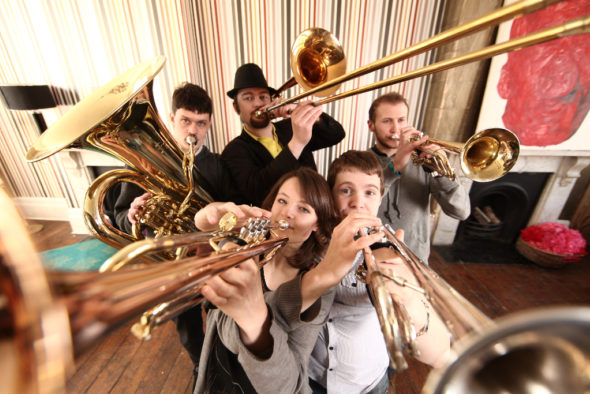 You perform with and run many famous brass bands, including Hosen Brass, Mow the Brass and Hackney Colliery Band. What have been your most memorable gigs?
Hyde Park festival was a favourite of mine, as well as appearing on Hollyoaks, but weddings are probably the most memorable gigs - they have chosen you to perform for their one special day and that's touching.
You've performed with the Royal Shakespeare Company, appeared on TV show Don't Tell the Bride and are a published arranger. How important is it for a musician to aim for a varied career?
Very important, just like any career you need to have a variety to keep you from going crazy. Sometimes as a musician you just want to spend time writing, or coming up with ideas for a new project - being a musician is not entirely just a performance job. But even performance-wise I like to mix it up, sometimes performing pop music with The Hamiltons, Balkan music with Trans-Siberian March Band, Brazilian Bloco music with Rio Brass, Jazz with the Thomas Hamilton Quartet and I've even recorded TV music for the BBC.
Last question... what's next?
I have many things in the pipeline; i've just joined London Contemporary Voices as a singer, and I'll be hitting the studio in the near future for a collaborative Tuba composition project with a composer friend of mine as well as working on some new arrangements for Hosen Brass and some more original projects.
To read more about Bob and find out when he's playing next, visit his website.