Back to News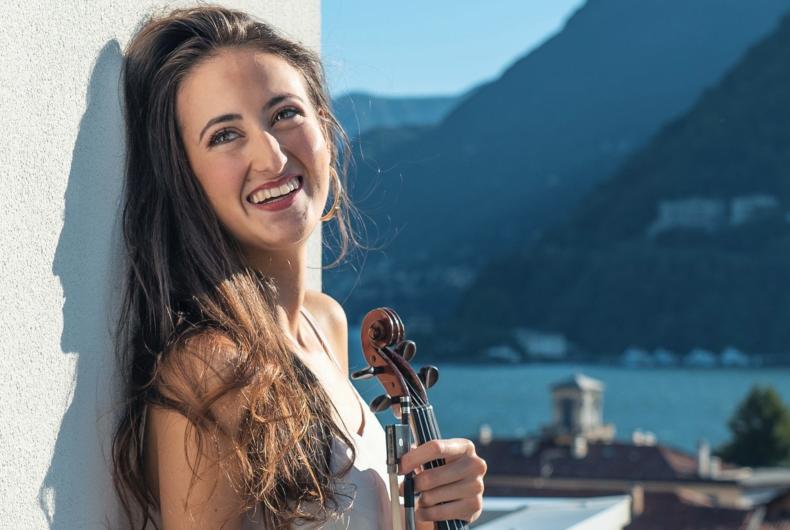 Emma Arizza: Album Launch
Winner of the Musicians' Company Award 2019, Emma Arizza has established a fine career as a concert violinist. A native of Como, Italy, Emma regularly performs throughout her home country and the UK, as a soloist and in various ensembles. She graduated from the Como Conservatory with Gianluca Febo. She is currently based in London having recently graduated from the Royal College of Music with distinction and teaches violin at YMM.
Emma has released a brand new album featuring a live concert recorded in Italy during the summer of 2020.
What inspired you to create this album?
This album is a symbol that wants to represent a difficult moment in history, where Music has represented Hope for us as artists. This CD for me advocates for an important message: Keep sharing Beauty even in difficult moments.
When did you record this album?
The album was recorded live during a public concert in Como, Italy, last summer. It was basically the only period where concerts where possible during this pandemic. I was lucky enough to perform the Vivaldi Four Seasons with a chamber orchestra during that performance.
How did you choose the repertoire?
Myself and the orchestra concertmaster wanted to perform something that was beautiful and able to connect people given the difficult few months everyone had experienced. The choice was very easy, the most incredible Italian baroque masterpiece: Vivaldi Four Seasons.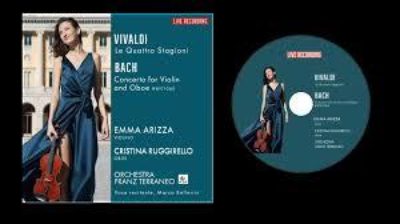 Other than recording the music, what else did you have to do to prepare the album?
That's a great question! I have done everything myself from playing and recording to writing the booklet, translating, designing the cover, producing the CD and distributing it both physically and digitally. It was an incredible amount of work but I also learnt many new skills which I am very grateful for. Musicians have to learn to do more than just playing their instruments well!
What's next for you and how can we follow your career?
I would hope to start playing concerts again, the calendar is starting to fill up again so I am optimistic. I am also in the process of preparing other streaming concerts, studying new repertoire, editing some videos and much more! You can follow me on social media where I share my adventures with the violin, check my website for more details and even subscribe to my YouTube Channel where you can listen to the album!
Instagram:
www.instagram.com/emmaarizzaviolinist/
Facebook:
www.facebook.com/EmmaArizzaViolin
Website:
YouTube: