Back to News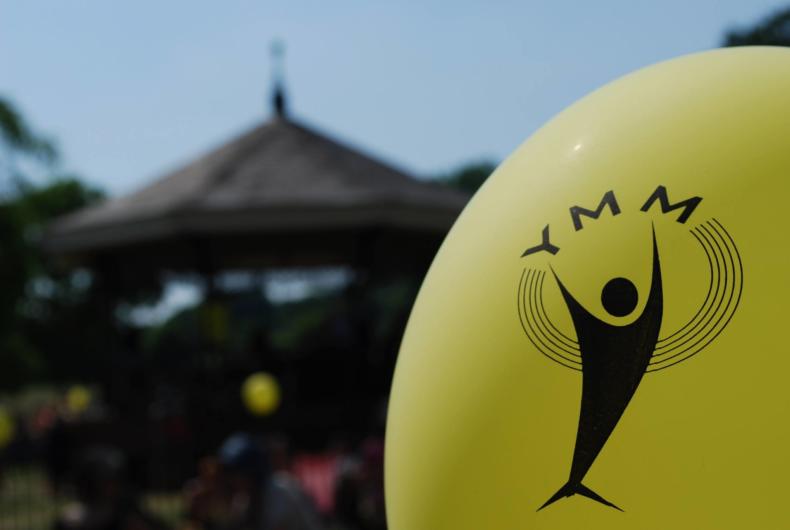 Spring Term Round-Up!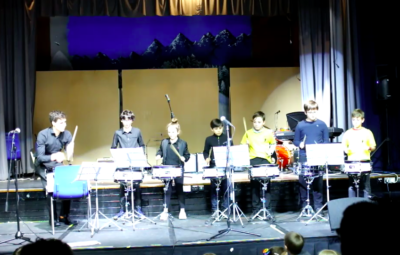 New Percussion Tutor

January saw us welcome Sam Howes as our new percussion and drumline tutor. He even performed in the first Cafe Concert of 2017 with a fantastic snare drum piece, complete with lots of vocal sounds and stick tricks - very inspiring! It has been a wonderful term with our Drumlines and Rhythm groups going from strength-to-strength. Thank you Sam!
Soloists' Concert 
On March 10th we showcased our top musicians in the Soloists' Concert. Primarily for students who are playing at grade 5 and above, many of whom play in our top ensembles, this was a fantastic opportunity for them to perform solo repertoire. A HUGE thank you to all who performed: it is so fantastic that you inspire our younger, beginner musicians with what you have achieved through dedication, hard work and enthusiasm.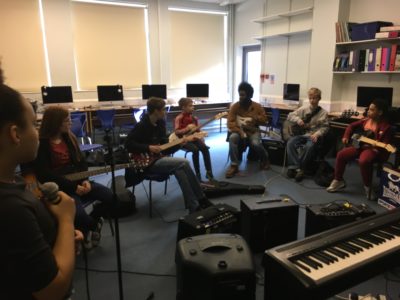 Rock Band Coaching with Michael Kiwanuka

YMM Ambassador, Michael Kiwanuka, spent two sessions with Rock n Pop 1 this term sharing his experience in writing songs and performing together as a band. The students had already done some excellent composition work under the wonderful tutelage of Martin Ellins so we were really pleased to invite Michael in to work with them in the run up to our annual Easter Concert. Michael really enjoyed watching both bands perform. In his own words: "Both rock bands smashed it!".  Well done to all!
Easter Evening Concert 
Finally, our Easter concert was another absolute smash! We cannot thank our students, tutors and trustees enough for all of their hard work; it seems like these concerts get better and better each year.
All of our YMM Early Years and Young Musicians' ensembles performed brilliantly, with excellent and highly professional stage management from secondary-age students.
Through the proceeds of the Silent Auction, we raised enough money to buy some much-needed new drums for our Rhythm groups, as well as contributing significantly towards our bursary fund for next year. Thank you to everyone who placed a bid and to those who continue to support YMM in this way.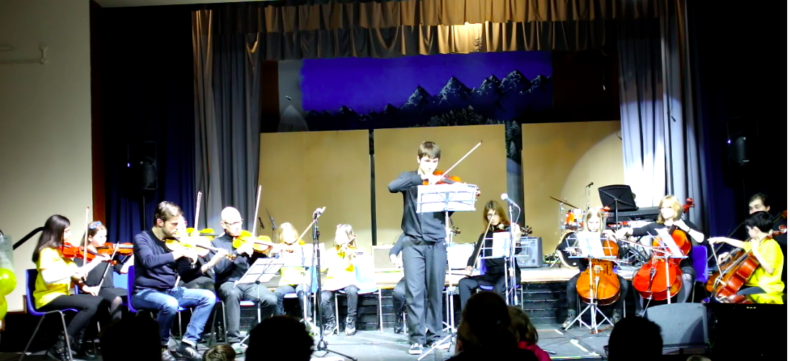 Sadly at this concert we said goodbye to our flute and recorder tutor, Hollie Lukas and our guitar tutor, Andrea Caputo. Both of these tutors have contributed so much over the years and will be sorely missed but we wish them the best of luck in their personal and professional futures. We are, however, pleased to introduce Alex Griffiths and Nikos Baroutsakis whom we are welcoming to the YMM family this summer term.


Stay tuned for a video of performances to be uploaded soon...