Back to News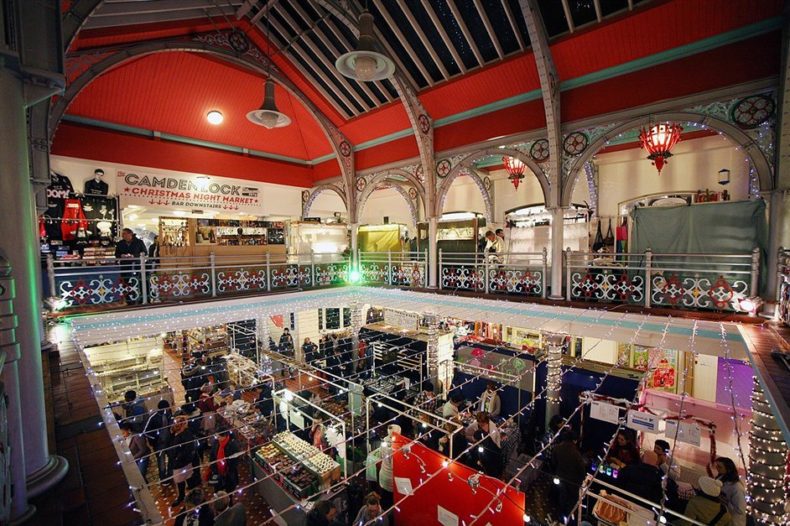 Autumn Term Round Up
Autumn term 2017 saw our 50th birthday year draw to close, with our students keep up the momentum right up until Christmas. It has been a very busy term, full of concerts and external performing opportunities. 
London Youth Games
Our Senior Drumline and selected brass students opened the London Youth Games at Parliament Hill on November 18th with an inspiring performance of "Sweet Dreams" by the Eurythmics.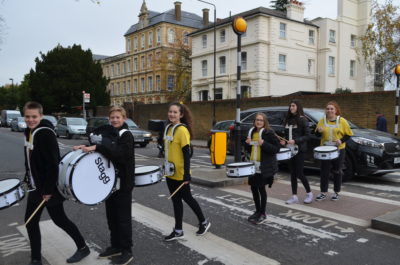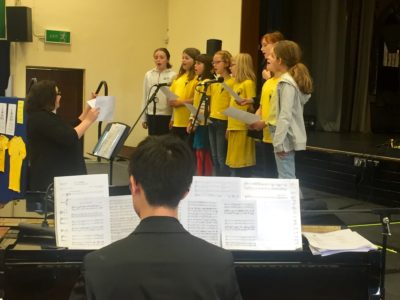 Choral Concert

Students from all of our choirs performed a wonderfully varied programme. It was a joy to hear collaborations between all ages of choirs, in particular the YMM Voices & Adult Singing Group joining together with "Agua de Beber" and Adult Choir, Choirs 1, 2, 3 with special guests Todor Nikolaev, Leon Butterworth (violins), Roger Limb (bass) and AD Becky McChrystal (drums) for a rousing mash-up of "Pastime With Good Company" and "What Do You Do With The Drunken Sailor?"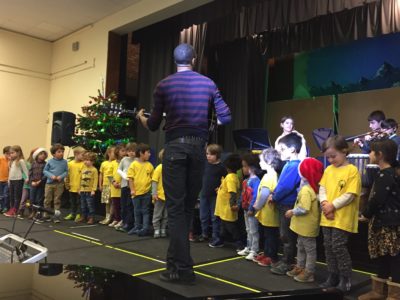 Early Years Christmas Concert
For the first time we had an Early Years Christmas Concert, which was a beautiful combination of enthusiastic performing, a sea of yellow t-shirts and lots of Christmas excitement! Well done to all our students in Music Box 1, 2, 3, Beginner Recorder & recorder 1, Beginner Rhythm, Rhythm 1 and Choir 1. A big thank you to all the audience members for joining in our Christmas sing-along at the end! 
Christmas Concert
Fantastic performances from all of our older YMM ensembles. A particular highlight was Martin Ellins' Rock n Pop 1 group, who wrote and performed their own song for the occasion. Keep it coming!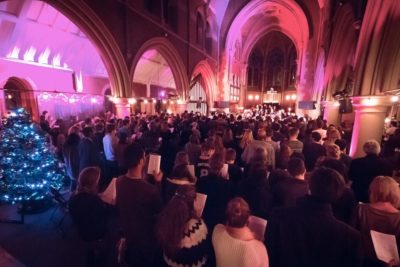 St Luke's Carol Service
Members of choir 1 joined forces with St Luke's Kentish Town to form a childrens' choir their family carol service on Sunday 10th December. They performed a truly magical "Away In A Manger". Well done!
Camden Christmas Market
Finally, Simon and Daisy took members of our YMM Big Band to entertain the Christmas shoppers at Camden Market on December 14th with a mixture of jazz standards and some classic Christmas swing. 
New Percussion Tutor Samuel Howes
Sadly we said a big thank you and goodbye to Elsa Bradley, our percussion tutor, at the Christmas concert. She has worked so hard developing our percussion groups and drumlines and we will definitely miss her. LUCKILY, we have the fantastic Samuel Howes stepping up to the job to develop the percussion pathway even further. Sam was brought up learning drumline from an early age at school and is now also part of the Box9Drumline, so we can expect great things. Onwards and upwards!
Get Your Grade 5 Theory in a Year!
Our Musicianship classes with Owen Dawson will support students to pass their grade 5 theory within a year. Owen will follow the grade 5 theory syllabus and work through the book with the class, as well as using aural exercises to help improve core musical skills. 
Choirs
Are you in a choir? Singing is the best way to develop your aural skills and become a better musician, as well as making new friends. See which choir you should join:
Choir 1 | 11.30am - 12.00pm (Yr 2 - 3) FREE with any other YMM activity! 
Choir 2 | 12.00pm - 12.30pm (Yr 4 - 5)
Choir 3 | 11.00am - 11.30am (Yr 6 - 7)
YMM Voices | 12.45pm - 1.30pm (Yr 8 - 10)
Adult Choir | 9.45am - 11.00am (traditional choral singing)
Adult Singing | 10.00am - 10.45am (jazz and pop singing)