Back to groups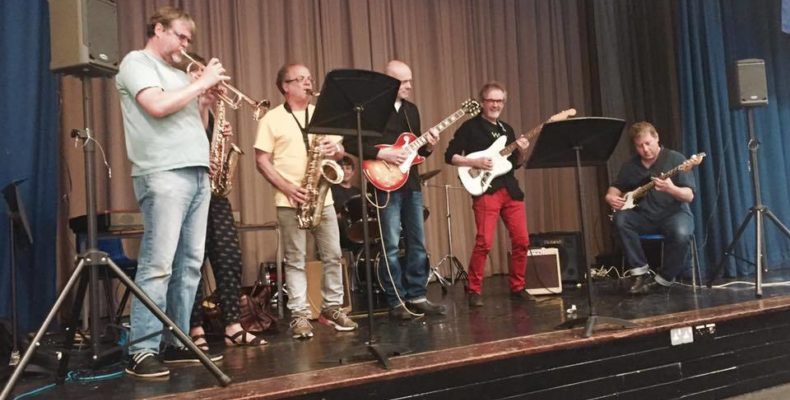 Adults
YMM Community Choir
Singing is for EVERYONE!
We invite you to join with members of your local community in singing together, feeling positive and making connection. This choir will be lead by our fabulous piano and music box tutor, Jason Charles-Nelson.
All ages and levels are welcome, so bring your child, your grandma and your nextdoor neighbour!
Contact us to sign up for a FREE taster session in September 2021.
Adult Jazz Choir
This is a relaxed and informal singing group where we sing a range of songs, some in unison, some in harmony. You do not need to be able to read music and or have any previous singing experience. We learn the basics of singing technique, build our vocal confidence and improve our musicianship skills through exploring songs from different styles of music.
Adult Drumming
Join Sam's drum circle as he takes you on a journey through world rhythms and grooves. Students are encouraged to bring their own djembe.
Flute Ensemble
An intermediate to advanced group exploring flute quartet and quintet repertoire, for mixed ages.
Adult Instrumental Group
A mixed woodwind group working on jazz and classical repertoire.
Adult Recorders
This group of musicians explore many styles of chamber music in a lively and friendly atmosphere to a high standard.
Adult Rhythm 'n' Blues Band
Get back to your rock 'n' roll roots with this adult group focusing on developing band and improvising skills. We welcome electric guitars, bass, drums and horns. Singers welcome by invitation.
Theory Support
Bob Payne will support mixed-ability students as they work towards a grade 5 theory exam. The class will use the ABRSM grade 4 & 5 theory books, combining theory and aural for a more holistic approach to learning.
Anyone who is doing GCSE music or grade 5 theory needs to be on this course!
Cello Ensemble
Love the bass end of life? Cello group is for you! All ages, grade 3 - 8+, you are welcome to come along and play a huge variety of repertoire that is written or arranged specifically for cello ensemble.
String Ensemble
This mixed-ability ensemble welcome violins, violas, cellos and double basses of any age from grade 3 to grade 8 standard. They play classical repertoire and often collaborate with other ensembles for larger works.