Back to News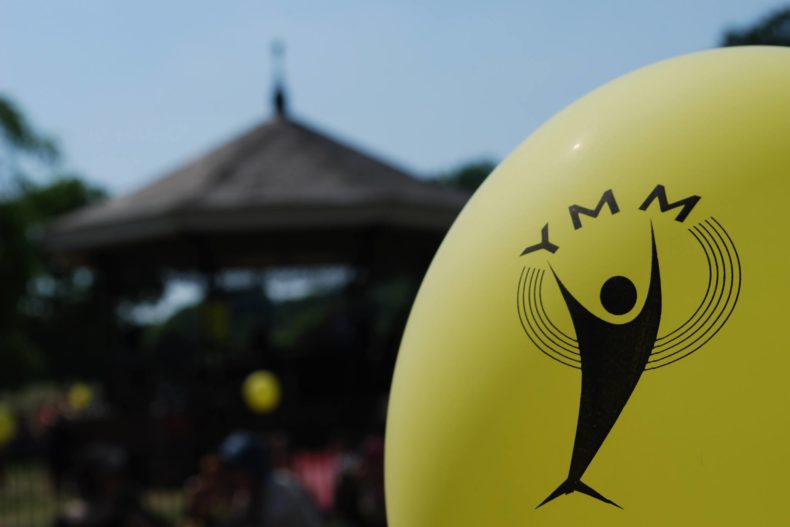 Summer Term Round-Up
From the Royal Albert Hall to Hampstead Heath... YMM students have performed all over London this summer!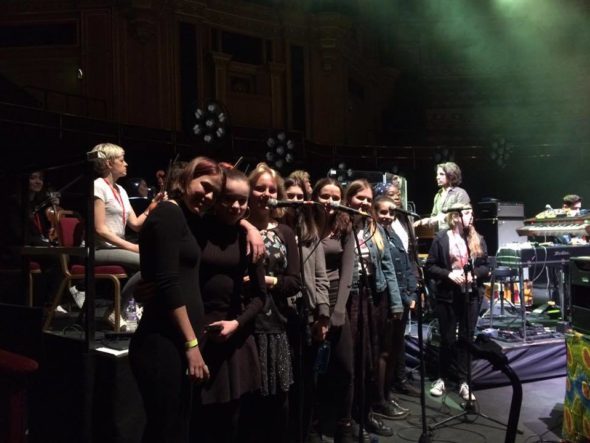 YMM Singers at the Royal Albert Hall
Newly appointed Ambassador for Young Music Makers, Michael Kiwanuka, generously invited YMM vocal students to join him as he made his headline debut at the world famous venue on 5th May, 2017. The eight singers, aged 14 to 18, sang backing vocals on 'Cold Little Heart', the title track of Kiwanuka's number one album. You can watch their performance HERE
"Walking out onto the stage under the bright lights and to the roar of the crowd felt like the slow-motion clips they play before an X-factor performance [...] Looking out onto a 5000-strong audience was so scary, but at the same time, the most incredible feeling!" - Eva Kyriacou, student

YMM Jazz Ensembles Take North London by Storm
Big Band and Junior Jazz kicked off the summer term with a 'Battle of the Big Bands' at St Luke's Church, Kentish Town. They were joined by the mighty Vaskivuori Big Band and Hämeenkylä Big Band from Finland in a riotous festival of jazz, funk, motown and pop.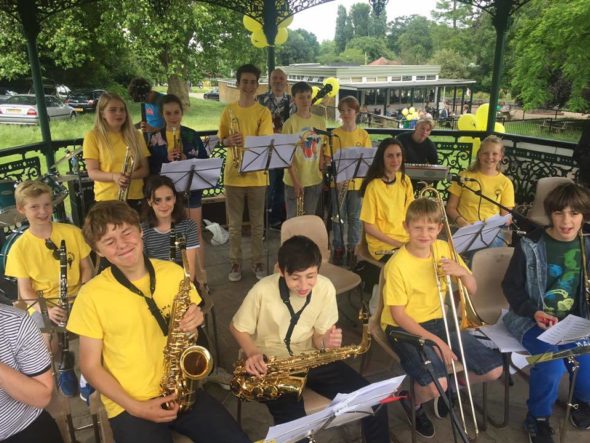 The second outing of the summer for both YMM bands took place at the Parliament Hill Bandstand. The annual 'Picnic in the Park' concert also included performances from Rock 'n Pop 1 & 2 and the Adult Rhythm & Blues Band.

YMM Big Band rounded up the year with a fantastic performance at the prestigious Lauderdale House in Highgate. 'Jazz Tea on the Lawn' was organised by the Camden Music Hub, of which we are a partner, and launched the venue's brand new outside performance space.
Summer Chamber Concerts and Workshops
The summer term was packed full of wonderful chamber concerts featuring YMM piano students, senior soloists and vocal students. The latter also took part in a workshop with Royal Academy of Music's Pete Churchill. 'Singing Against the Clock' was part of Camden Jazz Connect, a festival celebrating jazz education in Camden.
Cafe Concerts this term featured students from our youngest recorder, trumpet and trombone players to our more mature Adult Choir, Adult Instrumental Group and Adult Flute Group. Follow our Cafe Concert Album on Facebook.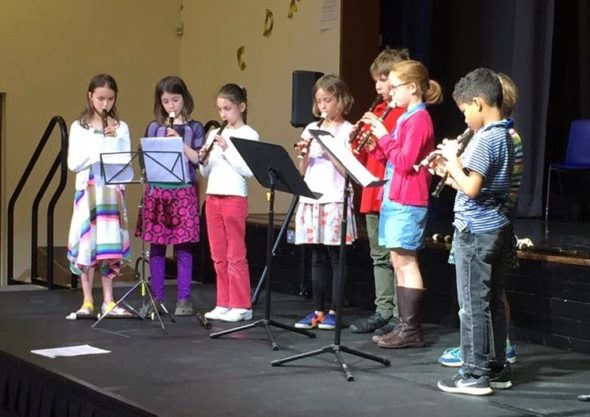 Summer Concert
The final event of the year showcased all of our children's choirs and ensembles. Highlights included a marvellous rendition of 'Oom Pah Pah' by all three early years Music Box groups, a debut solo performance for Junior Strings and a spirited 'Blame it on the Boogie' from Choir 2 and 3, accompanied by members of the Big Band rhythm section.
We look forward to welcoming everyone back for a new year on 16th September!
Concert dates for 2017/18 can be found HERE
Follow us on Facebook, Twitter and Youtube for concert photos and videos