Back to News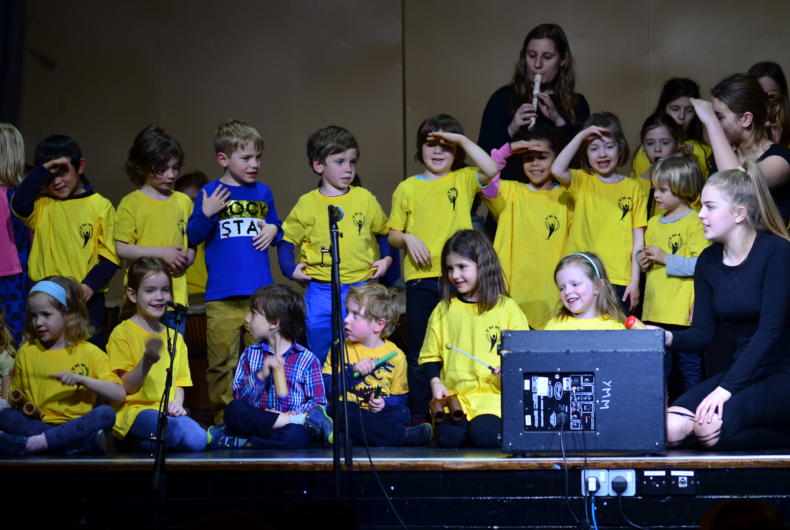 A Year in the Life of YMM: 2018-19
This year was a musical whirlwind of concerts, workshops, new tutors, new groups and even a sunny picnic or two!
In September 2018 we were delighted to welcome brass tutor and lower brass specialist, Bob Payne to the team. Due to popular demand, a Cello Ensemble was created, debuting at the Summer Concert with music including The Final Countdown by Swedish rock band, Europe. After a brilliant open workshop by Sam Howes, the Adult Drumming Group is now one of our most popular groups for adults. It has been described as "therapeutic", "invigorating" and "exactly what is needed after a hard week at work".
October 2018 saw the start of a year-long Drum & Brass project for Junior and Senior Drumline, Junior Jazz and Junior Brass & Wind. Box 9 Drumline led a three-hour workshop where students learned several of their arrangements, including choreography. The medley 'Drums, Poms and Brogles' was a smashing success at the Easter Concert, featuring over 50 students and closing the concert with a bang. The final performance of the year was at the Royal College of Music Festival of Percussion. YMM's performance was organised by our percussion tutor and current RCM student, Sam Howes, who wrote about his experience HERE.
Our annual evening Easter Concert featured over 200 young musicians and showcased all 25 children's choirs and ensembles. Highlights included a Swashbuckling Suite (see article main photo) performed by the three Music Box groups and accompanied by Rhythm 1, Beginner Recorder and Recorder 1. For more photos, visit our Facebook page.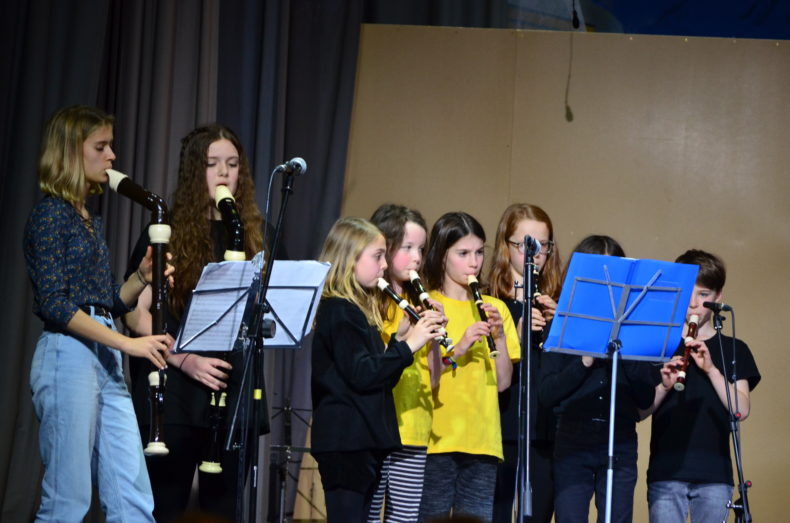 The Camden Music Hub, of which Young Music Makers is a core member, won the prestigious Will Michael Jazz Award, which aims to recognise innovation and best practice in jazz education. The award highlights our commitment to gender diversity and cross-genre collaboration as well recognising the inspirational teachers and gifted young musicians we all work with in the Hub.
YMM jazz ensembles have performed all over London this year. Kicking off the York Rise Street Festival in September 2018, the YMM Big Band also performed at Camden Music Hub's Lauderdale House Jazz Picnic in June, and were joined by Junior Jazz and our Rock n Pop groups for the annual YMM 'Picnic in the Park' on Hampstead Heath Bandstand.
The jazz highlight of the year is always our evening Jazz concert, which took place at the famous Highgate theatre 'Upstairs at the Gatehouse'. The sold-out concert featured performances from Big Band, Junior Jazz and guest soloists.
Throughout the year we hold lunchtime chamber concerts for solo musicians and small groups to showcase their hard work. This year's lineup included the brand new Strings Concert for students of all ages, with music by Brahms, Bach and Klengel, as well as wonderful performances by Junior Strings and the Senior String Ensemble. Other concerts included the Choral Concert for our six choirs and the Soloists Concert for intermediate and advanced students, many of whom have flown the nest and are off to university this month. We wish them all the best for the future!
Wow! What a busy year. We look forward to welcoming new students into our YMM family for more wonderful music-making together.