Back to News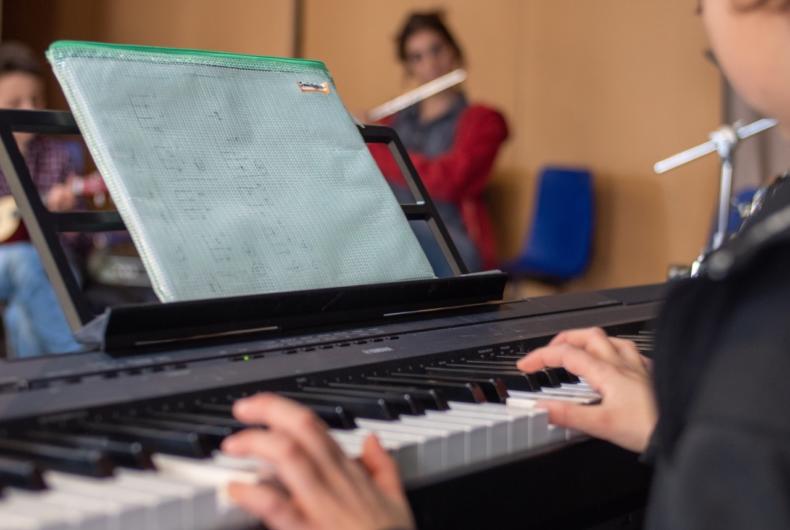 Welcome to Autumn 2022!
We can't wait to see our 300+ students new and old for an exciting term of music making. Starting Saturday 17 September, all individual and group lessons will be back up and running at our base in La Sainte Union School, Highgate Road, NW5.
We're delighted to bring you a range of new and exciting groups for the coming year. Keeping the Summer party vibe alive is our new Samba Drumming Group, lead by charismatic tutor, Cyro Zuzzi for 10-18 year olds at 11.30am. Designed for those with some drumming/percussion experience and basic rhythmic reading, the group will have you dancing to those Afro-Brazilian beats as you explore the culture and joy of Samba!
Our new Chamber Group for the more advanced players will explore a range of repertoire, including early music. Led by our experienced tutor, Anna Tam, at 10.15am, this boutique group is for musicians grade 6 plus.
And of course our uplifting groups for complete beginners young and old will continue to thrive this term. From our Community Choir for all at 10am, to our youngest students starting their musical journey in Music Box 1 at 11am.
Need to motivate your musical teenager? Our ever-popular Rock and Pop groups, Junior Jazz, Big Band, String Orchestra, YMM Voices, Jazz Ensemble and more give them the chance to experience the fun of collective music-making.
Check out our groups and lessons for all ages to find the right fit for your musical journey.
There's still time to book a taster for group and 1-2-1 music lessons with our range of inspirational tutors - all of whom are professional performing musicians and bring a wealth of knowledge and experience to keep students motivated and standards high.
Please email admin@youngmusicmakers.co.uk to arrange.

We want to ensure students can to continue their musical experience with us when family finances are tight. Bursary funding is available to those in need. Please contact schooldirector@youngmusicmakers.co.uk to discuss.
We look forward to making music with you in Autumn 2022!